Hiya! We are the fun place!
Welcome to the Sandpiper Beacon Beach Resort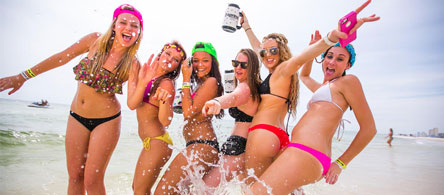 We are a laid-back beach resort on the West-end of Panama City Beach, Florida located directly on the beach.

Whether you're looking for a fun family vacation, a romantic couple's escape, or you're coming for a special event like Bike Week or Spring Break... We've got you covered!

See why our guests keep coming back each year...

Why Stay Here?
Beachfront + Fun Amenities & Entertainment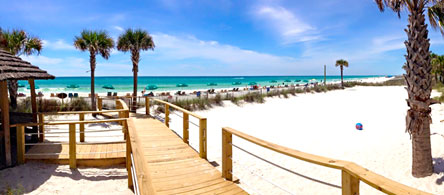 It's the 100 little things that add up to the perfect beach vacation. This is why our guests keep coming back for more.

All you have to do is call 1-800 488-8828 24/7 for your personalized Rate Quote.

Take a look at these reasons that show how staying with us gives you the best value and Panama City Beach vacation...
See What Our Guests Are Saying...
4th Year Coming!
So much to do and you never have to leave, like being on a cruise ship! Kids never want to leave and neither do the adults.
Terra279
TripAdvisor
October 2017
For Kids & Adults!
There was plenty to keep the grandkids and the adults happy. I will definitely be back, and everyone was super nice!
Mjonesdj2
TripAdvisor
September 2017
Family Fun!
My husband and I took our 3 year old grandson for a few days. Sandpiper Beacon was the perfect place for all of us!
The Burroughs
TripAdvisor
September 2017
We Love the Sandpiper!
We love it there and have been going for years! The atmosphere is great. Another great vacation in the books. Until next year.
Shannie319
TripAdvisor
August 2017