Pirates of the High Seas Fest
---
Aaarg – It's back for another year mateys!
Each October, when the crowds have left Panama City Beach, and the cooler weather arrives, it's time for the annual Pirates of the High Seas Festival!
Best of all, the festival is completely free and open to the public – everybody is welcome, and no tickets are required to enter.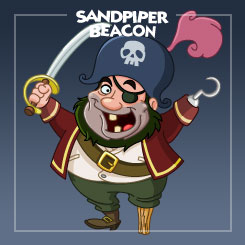 It is the mission of the Pirates of the High Seas Festival to bring guests to PCB for a fun filled weekend of pirate events.
The 2014 Pirates of the High Seas Festival promises a (FREE) family-centered weekend of mischief and fun-filled adventures!
As always, there will be costume contests, a beach ball drop, themed scavenger hunts, a beach treasure hunt, a pirate invasion by sea, and even a special children's parade for the smaller kids. Of course, it wouldn't be Pirate Fest without the beads, candy and prizes, too!
---
Live Concert Performances
You won't want to miss special musical performances by Teen Choice Breakout Group of the Year Emblem3 plus Timeflies and Alex Angelo on Sunday 13th.
---
2013 Dates
The 2013 Pirates of the High Seas Festival will be held over Columbus Day weekend; October 11-13, 2013. Most of the activities will take place in Pier Park. There will also be a 1/2 Marathon, a 5K run, Treasure Hunts, & Fireworks show.
---
2013 Festival Schedule
FRIDAY, OCTOBER 11
LIVE MUSIC throughout the evening at Traffic Circle Stage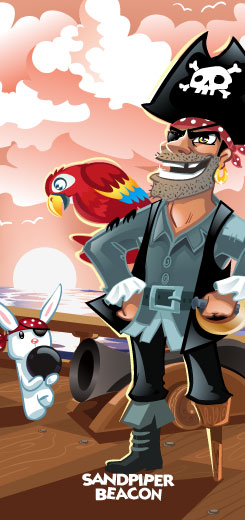 6:00pm – Opening Ceremony at Pier Park stage
7:00pm – Second Line Parade on Pier Park Drive
8:15pm – Fireworks from City Pier
SATURDAY, OCTOBER 12
LIVE MUSIC throughout the day at Traffic Circle Stage
7:00am – Girls Inc. Run for the Treasure 5k at Aaron Bessant Park
2:00pm – Siege of the City on the Beach at City Pier
2:30pm – Pirate Invasion on the Beach at City Pier
3:30pm – Pirate and Wench (Adults) Costume Contest at Pier Park stage
3:45pm – Junior Pirate and Princess (Children) Costume Contest at Pier Park stage
4:45pm – Pirates of the High Seas Parade at Pier Park
6:00pm – Concert Entertainment featuring Heritage at Pier Park stage
8:15pm – Fireworks from City Pier
SUNDAY, OCTOBER 13
1:30pm – Block Party and Concert Entertainment featuring Alex Angelo, Timeflies and headliner Emblem3 at Pier Park stage
4:30pm – Beach Ball Drop on Pier Park Drive
---
Where to Stay for the Pirate Fest
There's plenty of choice for places to stay in Panama City Beach. But not all offer free nights, and lots of on-site amenities and entertainment to keep the fun going.
The Sandpiper Beacon Beach Resort is one of the closest beachfront hotels to Pier Park, and would make a perfect hotel choice for your family of pirates.
Also, the Sandpiper has several indoor and outdoor seasonally heated pools, mini golf, waterslides, an indoor lazy river, on-site arcade, ice cream shop, planned activities, a beachfront deli and lots more reasons to make this your Pirate Fest HQ!
---