Finding the Best Family Resort in Panama City Beach, Florida
Choosing the right place to stay for your family vacation is no small decision…
You want everything to be hassle-free and as close to perfect as possible; from booking, to checking out at the end of your stay.
Chances are, you only get one big vacation each year, and apart from wanting to enjoy fun times together as a family, it can be a big financial investment too.
We understand how important it is, so we put together a helpful checklist of things to consider when choosing where to stay in Panama City Beach, FL.
Is it Beachfront?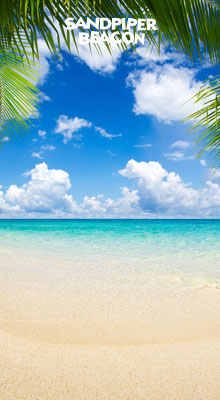 Since you are thinking about coming to Panama City Beach, Florida on vacation, one of the main reasons you are coming is probably the beautiful beaches…
Otherwise you'd be looking at completely different destinations like New York, or Skiing in Colorado.
So, since you want to spend a lot of time on the beach, you probably don't want to have to cross busy roads, while struggling to manage the kids, a cooler, the beach towels etc. several times each day going back and forth.
There's a very simple way to avoid this stress; just stay in a Hotel / Condo / Resort that's located directly beachfront.
Wake up every day to beautiful views of the beach, and walk right out of your door straight onto the sand… No busy roads, no stress.
TIP: Pick a Beachfront Resort.
Are There Fun Amenities?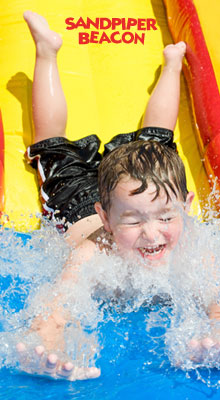 Anywhere that claims to be the "Best Family Resort" should be able to back that up…
There should be several fun, and safe on-site amenities that appeal to kids of all ages, from toddlers to teens, and everyone in between.
Things like toddler pools, kiddie pools, larger pools (indoor and outdoor), waterslides, playground on the beach, mini golf, lazy river ride, beach volleyball courts, arcade game room etc.
It's easy to make big claims on your website about being family-friendly, but as the saying goes; talk is cheap.
A genuine family-friendly Resort will offer so many different ways you can have fun right there on the property that you should never have to leave.
TIP: Stay somewhere with on-site amenities that let the kids entertain themselves safely.
Do They Offer Planned Activities & Entertainment?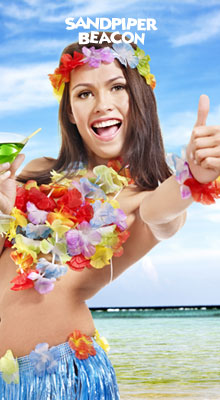 The "Best Family Resort" should also offer some sort of planned activity schedule for the family to take part in together.
Think things like fun beachside games and contests with prizes, family craft hour, scavenger hunts, face painting and glitter tattoos, live Polynesian fire dancing shows etc.
You're on vacation, you shouldn't have to worry about keeping everyone entertained the whole time.
Sure, there are several fantastic attractions you can take the family to in Panama City Beach.
But if you find that you HAVE to rely on these to keep the kiddos happy each day, then you're probably not in the Best family Resort in Panama City Beach 😉
Besides, that can get expensive pretty quickly!
Tip: Stay somewhere that takes care of the entertainment for you, letting you relax and unwind.
Do You Have to Leave the Resort?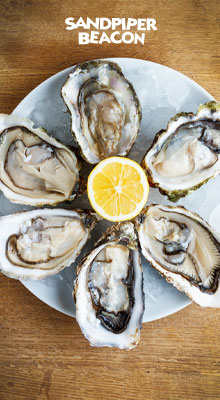 Continuing on the last point, there may be some things you really want to leave the property to do…
If you want to rent a pontoon boat and visit Shell Island, or visit one of the popular Panama City Beach attractions on Front Beach Road.
But if you find that you HAVE to leave in order to find something to do to keep the family occupied, or grab a bite to eat, then your Resort isn't living up to it's end of the bargain, by offering you things to do right there.
Instead of unwinding on your vacation, you find yourself in the stressful situation of rounding everybody up into the car, and leaving to have fun elsewhere (and spending more money!)
Do a little research ahead of time, and make sure you don't overlook the importance of having plenty of entertaining reasons to stay once you arrive!
TIP: Why leave the resort if you don't have to?
Can You Get FREE Nights?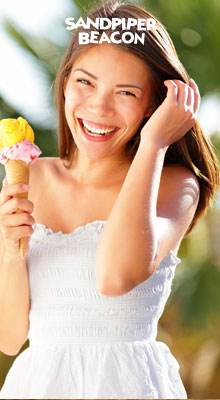 Some resorts will also have seasonal specials offering lower rates during certain times of the year, as well as FREE nights.
Sometimes it's not possible to take your vacation outside of the traditionally busier times of the year.
If your vacation time is limited, and you can only travel during the middle of summer, then it's more difficult to find discounts and free nights.
But if you can travel during the "shoulder seasons", it's nice to know that by having a more flexible schedule, you could save significantly by visiting at different times of the year.
The best family Resort isn't just about having things to do, but also about helping you save and making it less of a financial burden.
TIP: Look for somewhere that offers lower seasonal rates, and free nights to save money.
Are There Things to do Year-Round?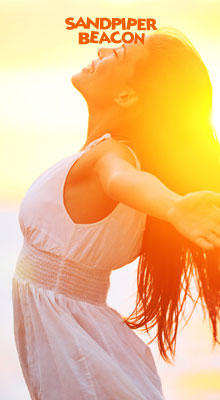 Sure, there are places that will offer things to do during the peak spring and summer months when the beach is the busiest.
That's great of you are taking your vacation at those times of the year, which many people do.
But any resort making claim to the title of "Best Family Resort in Panama City Beach" should have an activities and entertainment lineup during all 4 seasons, even when things get quieter.
The truly great Resorts use the slower shoulder seasons to refine, perfect, and experiment with new entertainment, making the busier seasons' entertainment even more impressive!
If you are planning a vacation outside of the peak Summer and Spring seasons, be sure to check if the entertainment schedule changes. The website may just reflect what happens during the busiest seasons, making them look great, but misrepresenting what you actually get.
Tip: Look for a resort that offers guests fun things to do all year round, not just during certain busy months.
Is there a Family Resort that checks ALL these boxes?
Yes! The Sandpiper Beacon Beach Resort is also known as the "FUN Place!" to stay in Panama City Beach, click the link below to see why most guests never even leave the Resort during their vacation…