The Best Panama City Beach Oysters
Don't pack your suitcase and end your vacation before you can say you've had the best Panama City Beach Oysters.
There are a few things that you've just gotta do on on vacation to Panama City Beach before you can say you've done it right.
Spending time on the beach, watching a stunning sunset, and swimming in the warm Gulf of Mexico waters all go without saying. But enjoying some freshly shucked oysters should be close to the top of that list too…
So with a small handful of places along the beach all serving oysters, how do you know where the best place is?
The answer is surprisingly simple… Just ask yourself these questions: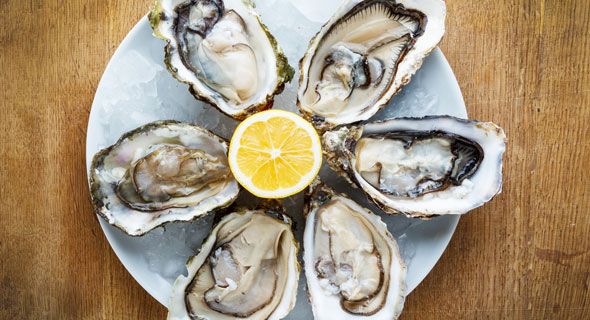 1. Is There a Full Time Shucker for Their Panama City Beach Oysters?
Anywhere claiming to be the best place for oysters had better have a full-time shucker on staff.
This way you know your oysters are in good hands, and won't be served to you 20 minutes later with a dozen shards of broken shell mixed in.
Unfortunately, there are some places in Panama City Beach that happens, so don't be afraid to ask before being seated.
2. Is There a Full Menu With Plenty of Other Choices?
As incredible as fresh oysters can be, you might have somebody in your group who doesn't enjoy them. (Hard to believe, we know!)
That's why it's important that your restaurant also offers plenty of choice for everybody in your group!
Lots of people head out to eat with kids too, and we're yet to meet a kid who appreciates oysters!
So bonus points for somewhere with a special kid's menu (it exists, keep reading…)
3. Do They Offer a Kid's Menu?
Unless your kids are incredibly adventurous eaters, then they might not be as excited about eating oysters as you!
Don't worry, you don't have to miss out on your oyster fix if you can find a Panama City Beach restaurant that serves oysters and has a kid's menu.
Not only will this let the kiddos enjoy something they actually want to eat, but you won't have to order a whole extra entree just for your child.
4. Are They Just Steps Away From the Beach?
You didn't come to Panama City Beach, FL to eat every meal in a dimly lit shack, miles away from the white sandy beaches.
Part of the experience is enjoying fresh oysters looking out onto the beach or at least knowing it's just steps away!
Panama City Beach Oysters are best enjoyed soaking up the sunshine in an outdoor seating space…
5. Is There a Great Outdoor Seating Area?
Another way to really enjoy your Panama City Beach Oysters is outdoors, listening to the breeze blowing through the palm trees, and feeling the warm salty air.
There's only one thing missing from this pitcher… (pun intended)!
6. Do They Offer a Huge Selection of Domestic and Imported Beers?
…And that is an ice cold beer!
Sitting in the sunshine, enjoying a dozen oysters and a crisp refreshing beer is just about as good as it gets.
If that doesn't scream "BEACH VACATION" to you, we don't know what does…
So chose somewhere with a great selection of beers, so you can take your experience to the next level.
7. Are There TV's Showing Sports?
Just because you want to enjoy the finer things in life while you're on vacation in Panama City Beach, doesn't mean you should miss the big game!
Set yourself up right, by finding somewhere that serves Panama City Beach Oysters with large flatscreen TV's showing the games.
8. Is There a Friendly Atmosphere?
There's nothing less relaxing than not being able to enjoy your meal because you're feeling rushed to eat quickly, and get out.
Smaller (popular tourist trap) places with big lines not only make you wait longer, but they like to to turn over as many seats during the day as possible.
That means getting you in and out as quickly as possible so somebody else can take your place, and so on…
When you start to feel in the way, that's not the best way to enjoy anything… Let alone a dozen Panama City Beach Oysters.
So chose somewhere that has PLENTY of seating (indoor and outdoor) so that never happens to you…
Just Tell Me Already… Where is This Place?!
To save you the time (and disappointment) you can just head straight to Coconuts Restaurant.
They check all the right boxes, and serve an incredible selection of desserts too…
After all, calories on vacation don't count, right?! 😉