Awesome & Authentic Chinese Food in Panama City Fl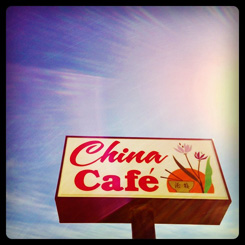 A Little Bit of History
Ever since Asian food was first introduced to the United States in the mid-1800's, when Chinese immigrants arrived in California, it has become of the most popular dining choices for families all over the country. Everyone reading this right now, probably has their favorite Chinese dish they like to order from their local restaurant. Ever since the beginning, the original Asian dishes have always been adapted to suit American tastes, and many Chinese restaurants actually have 2 menus: one for people of Asian descent, and one for everyone else.
Panama City Beach Fl is home to a hidden gem; the China Cafe. Located on S. Hwy 79,  just off Front Beach Road easily offers some of the best Chinese food in Panama City Beach. Dine in, or take away, the China Cafe is open 7 days a week, and will gladly deliver your order to you if you just can't tear yourself away from the beach. Those choosing to dine-in in, can enjoy exclusive menu options not available on the delivery menu, as well as the spacious, friendly atmosphere, with several large flat-screen TVs, giving the restaurant a casual but classy feel.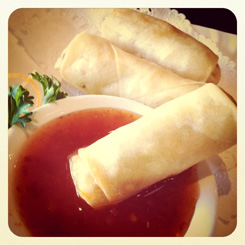 Chinese Food
Offering a great selection of very reasonably priced lunch specials (all for under $6), including all well-known dishes, come served with your choice of egg drop / hot and sour / wonton soup or a spring roll, and of course… fried rice. The only thing more impressive than China Cafe's large dish selection is the generous portion size. A single serving will easily leave you feeling satisfied, with some delicious leftovers for that midnight snack, or lunch the next day!
The menu features plenty of hot and spicy options for the more adventurous, including Kung Pao Chicken, Hot 'n Spicy Chicken, Hunan Beef, and Kung Pau Shrimp, and lots of milder options for everyone else, including the youngsters in the family. It really is easy to feed the whole family from children, to grandparents, and everyone in-between. It's also reassuring to know that it wont hurt the wallet either! From traditional appetizers like Rangoon, Dumplings, and Spring Rolls (which are large enough to share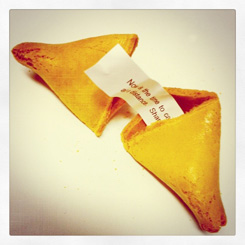 between 2-3 people) to a great selection of soups, shrimp, chicken, beef, pork and vegetarian-friendly dishes – everyone is catered to at the China Cafe. Dishes are all prepared fresh on-site each day, and this small, family run business couldn't be friendlier – often remembering your name, and meal preference!
Wrapping it up
So if you enjoy generous portions, freshly prepared, delicious and authentic food, all for a very reasonable price, China Cafe should be on your list of places to try when you're next visiting Panama City Beach. Ideal for a family meal, or even a special date night – they've got your taste buds covered!
Did you know? The classic Chinese fortune cookie is actually not Chinese at all! They were invented and first introduced right here in America! (Read this article called "The Chop Suey Syndrome" to find out more.