We know, it sounds too good to be true and there must be a catch, right?
Nope.
You really can double your vacation time, and save hundreds of dollars next time you come to Panama City Beach, Florida.
How?
It's actually really easy!
All you have to do is stay in a beachfront resort that has lots of on-site entertainment, activities and amenities included in the price of your stay.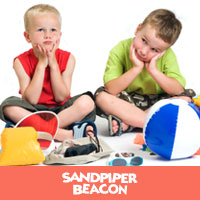 Staying somewhere with so much to do right there, means you don't have to put your vacation on hold every time you (or the kiddos) get bored.
Going back to the room, taking it in turns to shower and change, driving to an attraction, and finding a place to park is all time you're not relaxing and enjoying your vacation.
Think about that for a second… When was the last time you did that? It takes longer than you might think. Depending on how organized and motivated everyone is, it's probably at least an hour.
Price Example
(Panama City Beach has some really incredible things to do, and we're NOT suggesting that you DON'T try them. We are just using these as examples to give you an idea of actual costs.)
Let's say your family is two adults, and one teenager, and you are here for three nights.
[+] Tickets to WonderWorks for the day for two adults and one teenager: $93.97 +tax. (
see prices here
)
[+] Tickets to Gulf World for the day for two adults and one teenager: $87 +tax. (
see prices here
)
[+] Tickets to Shipwreck Island Waterpark for the day for two adults and one teenager: $101.97 +tax. (
see prices here
)
[+] Three meals out in a restaurant: $200
Total:
$482.94
(not including tax)*
*prices are accurate as of April 2015.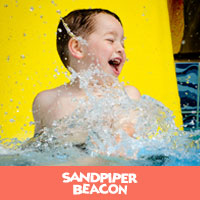 Staying somewhere with hotel rooms with kitchens, waterslides, multiple pools, a lazy river ride, mini golf, volleyball courts, beachside playground, planned family games and contests, children's activities and a beachside Tiki Bar with things like pool tables / table tennis can easily reduce the need to leave every day, and save you money.
You might very well want to still spend a day at an attraction, and go out for meals.
The point is that you won't NEED to every singe day.
Some people on vacation only need a hotel / resort that offers one pool, and the beach as entertainment. That's just fine for them.
But families with young children and teenagers have different needs, and the solution doesn't have to be so expensive.
Gas & Stress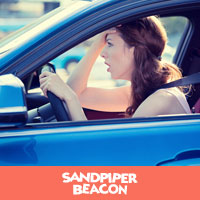 Not having to fight traffic (& use gas) every time you leave to do something or eat also lightens the load.
Not only is there the obvious savings of time and money, but your peace of mind.
It's not exactly relaxing, and while it can only take a heartbeat to get frustrated by another bad driver on the road, it takes a lot longer to unwind from it…
That's all hours that are now lost from your vacation when you should be enjoying yourself!
Get Started Right Here
If any of that sounds pretty good, and you want to stretch your dollar as far as you can, without having to compromise on quality, fun, customer service, and comfort, then a pretty good place to compare other Panama City Beach Resorts to, is the Sandpiper Beacon.