Panama City Beach gets seriously spooky during Halloween.
If you're looking for some spine-tinglingly fun things to do with the family, we've put together a ghoulishly comprehensive list.
While we strive to keep all our information up to date, some of these events may not be held each year, and might reflect past years Halloween events… So please be sure to check with each devious destination before you arrive!
Shoot Zombies at the XD Darkride Experience in Pier Park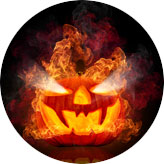 Going straight to the top of the list, is the XD Darkride Experience in Pier Park.
This ride feels a little out of place here in Panama City Beach. It feels like it should be at one of the major parks in Orlando!
Kiddos and teens will LOVE this, as well as any cooler moms and dads too 😉 Strap yourself into your motion seat, put on your 3D glasses, and grab your laser blaster.
Now just shoot at the bad guys on the screen as the movie unfolds, and compete for the high score with everybody else! Nothing, NOTHING is better than shooting Zombies on Halloween! 🙂
When: All year-round
Where: XD Darkride Experience Pier Park
---
Scarecrow Festival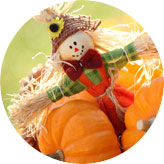 The annual Scarecrow Festival is a Panama City Beach favorite.
The family-friendly event is centered around the Scarecrow contest, with prizes for runners up, and the winners.
You can also look forward to spooky storytelling, trick or treating, and themed halloween games for the kiddos.
When: October 19 – 30
Where: Historic St. Andrew's Bay
---
Pet Costume Contest (Bark-O-Ween)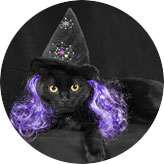 Unleash your black-hearted beasts at this fun event for those of us with furry four-legged companions.
In the past, there has been free microchipping, and of course devilishly delicious doggie treats.
The park opens at dawn, and closes at dusk… So be sure to get there in time, or risk waking the undead!
When: October 24
Where: Everitt Avenue Dog Park
---
Boo at the Beach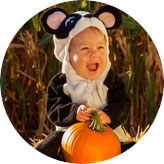 Boo at the beach includes all sorts of themed halloween activities aimed at families.
Spooky story telling, pumpkin carving, face painting, and of course, a costume contest.
It's really great for the smallest goblins since it starts early, at 10:00am, and lasts about two hours.
When: October 29
Where: Pier Park
---
Haunted Hay Ride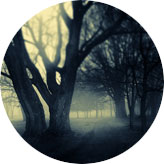 Bay County Parks and Recreation will take groups of victims on a terrifying trek through the twisted trails, and into the wicked woods.
There are several ghastly sites set up along the way that are part of the tour.
In addition to the tour, there's also themed game booths, vicious vendors, and plenty of candy for the kids trick-or-treating.
When: October 28 – 29
Where: Bay County Parks
---
Halloween Dance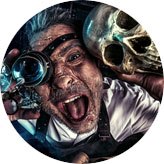 Halloween doesn't just mean fun for the kiddos and the armies of the undead.
Seniors can enjoy a themed Halloween dance along with fortune telling, treasure hunts, light refreshments… And of course, dancing.
You don't have to wear a costume to attend, but we can't promise you won't get your blood sucked if you don't!
When: October 29
Where: Panama City Beach Senior Center
---
Toys for Kids Halloween Bash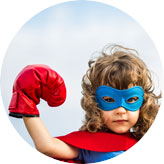 The Toys for Kid's Foundation aims to help kids in Bay County who may be less fortunate than others during seasonal times of the year.
This Halloween themed bash is one of these annual events, and typically features a different theme each year.
Pervious themes include the Rocky Horror Picture Show.
When: October 31
Where: Spinnaker Beach Club
---
Camp St. Helen Ghost Tour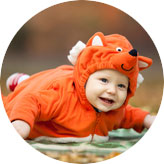 Bring a flashlight for this wickedly wonderful tour.
Learn some fascinating history of the area, all with a spooky twist. The scares are all toned down to make them appropriate for the smallest family members.
Kids are encouraged to come in their costumes though, to "get into the spirit"…
When: October 8
Where: Camp St. Helen
---
Boo at the Beach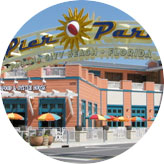 Scary stories, costume contests, and pumpkin carving.
If you have a family, then Pier Park also offers you the peace of mind and safety of an enclosed area.
A great chance to walk around Pier Park with the kiddos all dressed up, and see other families doing the same.
When: October 29th
Where: Pier Park
---
Schoonerweener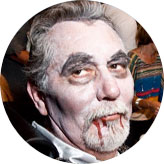 Schooner's goes all out with Halloween decorations, tombstones, coffins and smoke machines to add a fun twist to the place.
Enjoy Jack-o-lantern contests with prizes.
Everyone is invited to bring along your carved pumpkins… If you dare!
When: October 29
Where: Schooners
---
Pier Park Brew & Boo Halloween Beer Festival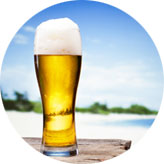 It might sound like an excuse to drink beer. OK, it might actually be just an excuse to drink beer.
But it's held on October 31st, and if you show up wearing a halloween-themed costume, you won't look out of place!
Over 21 only, and wristbands must be purchased, but you can sample dozens of local and nationally brewed beers you might not have sampled before!
When: October 31
Where: Pier Park
---
Haunted Trail & Pumpkin Patch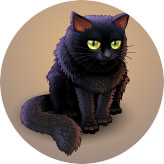 In previous years, the Science and Discovery Center have hosted one of the largest children's costume contests in Bay County.
2 nights of family-oriented fun, with appropriately awful things to do for all ages.
The Pumpkin Patch and the Peek-A-Boo Trail are perfect for the smallest ghouls in your group.
They will also enjoy the Scaredy Cat Run.
The older zombies and vampires might be brave enough to try the Creepy Cabins and the Haunted Trail…
When: Previously held October 22 – 23 – But not held each year.
Where: The Science & Discovery Center of Northwest Florida
---