Hotels Close to Frank Brown Park, Panama City Beach FL
Stay Close to the Action!
Frank Brown Park in Panama City, FL is home-base to many sporting events and seasonal entertainment throughout the year.
Softball tournaments, football, soccer & rugby games. Car shows, swimming meets, motorcycle rallies and more!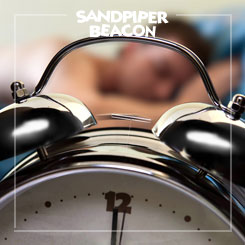 Nothing beats the convenience of staying close to the action. Especially when you're on vacation in Panama City Beach.
Whether you like the 10 extra minutes to hit snooze in the morning, or getting back to your hotel faster after the event, so you can lay out on the "World's Most Beautiful Beaches" for a little longer.
Whatever the reason – staying in hotels close to Frank Brown Park is a good move. Even though it's more convenient, it doesn't even cost you any extra!
---
Closest Beachfront Hotel & Resort
In terms of distance, the Sandpiper Beacon Beach Resort is the closest beachfront resort-hotel to Frank Brown Park.
Located just over 1.5 miles away, and situated directly on the beach, staying at the Sandpiper Beacon puts you close to all the action. But still far enough removed to avoid the congestion.
---
Selection of Rooms & Suites
OK, so it's close to the complex, but what about the Rooms and Suites?
That's where you may be pleasantly surprised…
Unlike many accommodations offering a one-size-fits-all approach, the Sandpiper caters to your unique needs.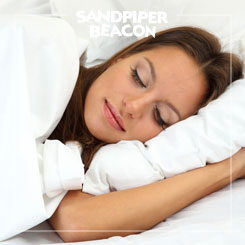 Offering over 20 different room configurations and layouts that let you customize your stay, and stay within budget.
The Sandpiper offers hotel rooms and suites with and without kitchens, private beachfront Villas, Condos, and Tonwhouses that sleep between 2 and up to 10 people.
If you have a large team or group, you can save money by sharing the cost of a suite. Take advantage of adjoining suites, and prepare meals in your room to keep costs of eating out down too!
Click Here to see the complete Rooms & Suites selection.
---
On-Site Amenities (Included in the Price)
As if that wasn't enough, the wide range of on-site amenities (included in the price of your stay) is hard to beat.
Mini Golf, Indoor Lazy River Ride, Waterslides, Multiple Indoor & Outdoor (seasonally heated) swimming pools, Beachside Hot Tub, Deli, Restaurant, Ice Cream Shop, Gift Shop, Arcade, Pool Tables, Tiki Bar, Table Tennis, Beachside Children's Playground and more.
---
Activities & Entertainment
Specific activities and entertainment change throughout the year. BUT, there's always something happening in the beachside Tiki Bar, or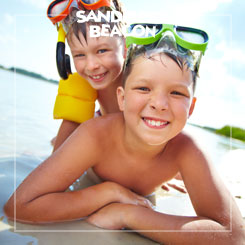 around the resort.
Some examples include traditional Polynesian dancing, hula lessons, kids craft hour, beachside bingo, scavenger hunts, karaoke nights, beachside games and contests and more.
Click Here to see more Activities and Entertainment in a New tab.
---
Alright, How Much?
Rates vary by season. Due to the wide variety of customizable options, prices would be too complex to display online.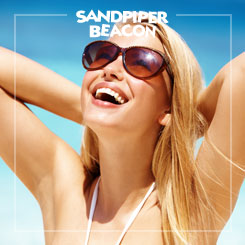 Open 24/7 (offering around-the-clock service including housekeeping, maintenance, and security) call the Sandpiper Beacon FREE today, and see how much you could save. 1-800-488-8828.
Be sure to ask about the FREE NIGHTS & Lower Rates during the shoulder seasons, as well as the pet-friendly policy if you have a 4-legged companion with you too!
Hotels Near Frank Brown Park that offer you this much value are few and far between! 🙂