Are the Latest Travel Trends Impacting Your Panama City Beach Vacation?
We recently read a really interesting article written by Intelligent Travel's Urban Insider, Annie Fitzsimmons @anniefitz.
In the article, Annie talks about a huge travel industry event she recently attended, along with 400 top travel advisors and hoteliers together from 33 countries.
Yeah, it was a pretty big deal. The event involved some of the brightest minds in the travel industry. Somewhere between the presentations, and personal conversation with other attendees, Annie made some interesting observations about trends in people's travel plans.
Although Panama City, FL (home of the World's Most Beautiful Beaches) was not covered specifically in this article, the ideas still apply.
The one which stood out the most to us, was the observation that:
"Many travelers have been requesting beautiful kitchens and stocking up at nearby grocery stores".
Simply put, the cost and value offered by these accommodation types, mean people can stretch their dollar even further.
Panama City FL Hotels With Kitchens
There aren't many beachfront hotels with kitchens in Panama City Beach, FL. The Sandpiper Beacon is proud to be one of the few. With single room units with kitchenettes (including a small fridge and microwave), all the way up to large two and three room suites with full kitchens. Not to mention the selection of private beachfront villas, condos and townhouses.
Even More Ways to Save Money!
If stretching the family dollar is informing people's decisions on where to stay, then the extensive list of on-site activities, amenities, and entertainment on offer at the Sandpiper Beacon may also appeal to vacationers. From the tropical Tiki Bar on the beach, to the indoor and outdoor heated pools with waterslides. An indoor lazy river ride, and on-site mini golf – there are many reasons why guests never leave the Resort during their stay. Best of all, so much of it is already included in the price of the room!
Find out how you can book an awesome beach vacation, AND save lots of money at the same time…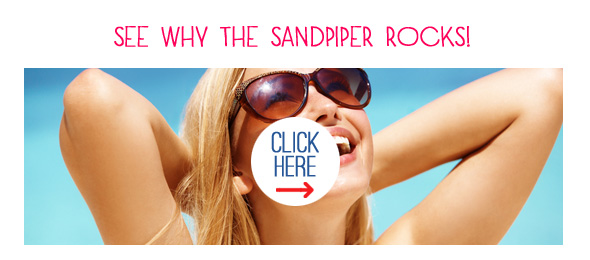 To read the original article written by Annie Fitzsimmons named "7 Travel Trends You Need to Know Now" click here.