You might have recommendations from friends or family. You might have even stayed somewhere before, and you plan to always stay there from now on.
But if you don't, and with over a thousand different Hotels, Resorts, Condos, Motels, rentals, beach houses that all tell you they are the best, deciding where you will stay can seem daunting.
Narrowing Down Your Search
Relax.
All you have to do is take a step back, and answer a few simple questions.
Once you've broken down what's most important to you, and what you want to get out of your vacation, then you'll have a much smaller group to choose from.
Q1. What is Your Budget?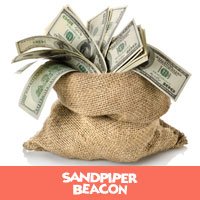 This is probably the biggest question you can answer, that will cut a lot of places to stay out of your list straight away.
If you have an unlimited budget (wouldn't that be nice?) then you know you're looking at the top-end, most luxurious private condos with penthouse suites, private helicopter pads, and your own staff of butlers, masseuses, and private chefs 😀
If you're somewhere in the middle, like most people, then you have already eliminated the top-top end places out, and can start looking at the accommodations that fall within the middle.
Q2.Do you have Children / Pets with you?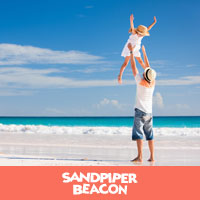 This is another great question to narrow down the field.
Very few Hotels, Condos, and Resorts are actually pet-friendly.
Even fewer of the privately owned condo units and beach houses are pet-friendly.
Lucky for you, you can find pet friendly places to stay in Panama City Beach with a simple Google search.
Then again, it is only a small percentage of vacationers who bring their four legged friends along.
It's much more likely that you will be visiting with children, since Panama City Beach, FL is a very family oriented destination.
So now you can ask yourself if the places to stay you are considering have things to do for kids on-site, like planned activities, family activities, and fun amenities like lazy river rides, waterslides, mini golf etc.
That's going to narrow down your choices significantly.
Q3. How Close to the Beach do You Want to be?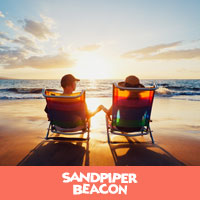 This question is similar to Q1. Since the closer you are to the beach, the more you are likely to pay for your room.
If you really do want to make your budget stretch as far as possible, then staying somewhere across the street from the beach, or even a few blocks away can save you some money.
However, you're vacationing in Panama City Beach, FL, so one of the biggest draws to you is likely to be the beach itself.
So this is a good question to understand, how important is being directly beachfront to you?
TIP: Some beachfront Resorts and Hotels will be directly beachfront, but might have street-facing views, and side-angle views. These can be a fantastic way to still stay right on the beach, but save hundreds on your stay.
Q4. How Close to the Attractions do You Want to be?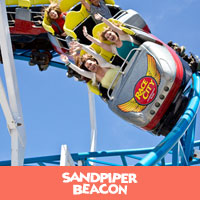 If you are staying in a privately owned condo, or a beach house, then the most you will probably have by way of amenities is a shared pool. In many cases, you won't even have that.
So being close to Panama City Beach's attractions will probably be a big factor for you, especially if you are traveling with children.
The beach will only keep kiddos and teens entertained for so long after all.
If you really do your homework, it is possible to find some Condos, Beach Houses, and private Villas that come with access to nearby Resort's activities, entertainment and amenities.
However, if you know your accommodation has nothing to do, then you might want to look at places within a certain radius of Pier Park for example.
Tip: Driving the length of Panama City Beach is pretty much just a 30 minute drive in traffic, and allowing for stops at lights. So realistically, you're never that far from any of the action, no matter where you stay.
The question is just how much driving are you willing to do.
Q5. Do You Want to Have Your Own Private Space?
This is personal preference.
If you know for sure that you don't want to use a shared pool and amenities, and that you'd like to have your own home-from-home, then you just narrowed down your search.
You can rule out Hotels, Resorts, Motels, and Condos, and then just start to look at private beach houses and villas.
This will mean you get your own individual bedrooms, a full kitchen, dining area, private parking, and really feel like you're in charge of your own vacation.
However, this also means you may have to find your own entertainment. So while this option might be perfect for couples or groups without children, families may need to rely on the Resort experience.
Resorts mean you have shared hallways / pools / public areas, but also offer the convenience of amenities, room service, housekeeping, and maintenance.
It's always a trade-off, and there are pros and cons of each, but knowing what's most important to you will help you decide where to stay in Panama City Beach, FL.
Actionable 1. Draw up a Short-list
So if you have answered those questions, you probably have a pretty clear understanding of what you want.
Now the pool of places to stay that you are looking at is much shorter, and way more manageable than it was to begin with.
You are probably now left with a choice between two or three places, instead of twenty!
This makes it much easier to shop around and compare rates, and check availability.
Actionable 2. Read Online Reviews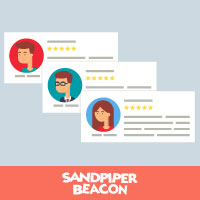 It's always a good idea to look at reviews online, too.
The trick to getting the most out of reading these reviews, is being able to figure out who the people most-like your group are.
For example, if you're traveling to Panama City Beach, FL with your family, then a review of a Condo by a single businessman might not help you much. Where he was bothered at "all the kids running around day and night", that might sound like a great opportunity for your kiddos to make new friends, at a place with fun things happening all the time.
It's also worth looking at the negative reviews.
It's sensible to look out for the ever-angry people who are just happy to complain, and would probably find fault with the goose who lays golden eggs.
However, if you see a lot of repeated complaints about crowded swimming pools, for example, then maybe there's something to it.
Actionable 3. Shop Around for Rates
This is your first point of contact with your place to stay.
So a good impression here is likely to be a good indication of how much you will enjoy your stay there.
Are they friendly? Can they answer a question about the area? Suggest a good place to eat etc?
While price is definitely an important factor in deciding where to stay in Panama City Beach, FL, good old fashioned friendly customer service is also important too!