Panama City Beach: Jeep Beach Jam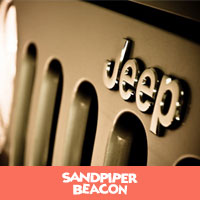 Jeep is a Worldwide brand that has an international loyal following.
There are hundreds of reasons people love Jeeps, and the legacy of the brand.
Panama City Beach, Florida is already a popular event destination for gear-heads. It's already home to the Thunder Beach Motorcycle rally and the Emerald Coast Cruizin' classic car show.
Panama City Beach's combination of warm sunshine, clear blue skies and white sandy beaches makes everything better.
The origins of the name 'Jeep' may be disputed by some. But what's certain, is that thousands of Jeep owners, enthusiast and club members will gather in Panama City Beach, Florida for the Jeep Beach Jam!
So What Exactly is the Jeep Beach Jam?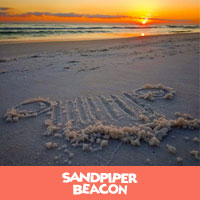 The Jeep Beach Jam is five days of family oriented music and fun activities, taking place at Frank Brown Park, in Panama City Beach.
The stage gets set at Frank Brown Park, just over a mile away from the Sandpiper Beacon Beach Resort, and World Famous beachside Tiki Bar.
Frank Brown Park is home to the Jeep Beach Jam, and where  you'll find the Official Vendor Village.
This is where you'll find all those cool state-of-the-art accessories and modifications, that you can convince yourself you "need" for your Jeep 🙂
Not to mention all the official Jeep merchandise you can shake a stick at, as well as a swap meet where you can talk and trade with other Jeep owners.
Learn, Play & Win!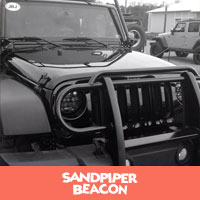 You know how some special events can feel like they are designed to include lots of little ways to try to separate you from your hard-earned cash? Well the Jeep Beach Jam isn't like that.
You'll find plenty of special tents that are home to workshop seminars, and charity raffles with high-ticket prizes.
There's also fun scavenger hunts and poker runs to take part in. These are a great way to explore more of Panama City Beach.
Alongside the Vendor Village there's the Jeep Kids Zone.
You might actually find yourself jealous of your kids when you see this space…
Your kids can tear it up inside huge Jeep bounce houses, and test their skills by navigating remote controlled Jeeps around obstacle courses.
There's also a drivable obstacle course, where your kids can ride in two seated electric Jeeps!
Where to Stay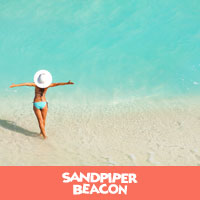 If there's one thing Panama City Beach, Florida isn't short on, it's places to stay. (If there's a second, it's awesome places to eat.)
Hotels, Condos, Resorts, Beach Houses, Villas, Townhouses, Motels, and more. You name it.
So there's really no bad place to stay if you're in town for the Beach Jeep Jam.
One of the most family-friendly though, is located less than a mile from the event, and has so much to do on-site that many guests never leave during their stay.
Multiple pools, waterslides, an indoor lazy river ride, mini golf, an arcade game room, on-site restaurants, an Ice Cream Shop, water sports, and planned family games and contests…
Not to mention the 24 hour guest services, including house keeping, maintenance, and guest services, which is a difficult combination to find elsewhere.
If any of that sounds appealing, be sure to check out the Sandpiper Beacon Beach Resort.
Who, What, When, Where and Why…
Event Location:
Frank Brown Park
16200 Panama City Beach Pkwy,
Panama City Beach, FL 32413
Event Website: JeepBeachJam.com
Ticket Price: General admission is free to the public. Jeep registration fees apply.