[mashshare]
Panama City Beach Motorcycle Rally Lineup: Spring 2014
Kick the party off early with the Sandpiper Beacon Tiki Bar. the ORIGINAL home of the Panama City Beach Motorcycle Rally
The World Famous Tiki Bar at the Sandpiper Beacon Beach Resort, in Panama City Beach, Florida has just announced the entertainment lineup for the Spring 2014 Motorcycle Rally.
Returning to perform on the main beachside stage, will be headline band; Mustang Sally.
Acclaimed all-girl country rock band from Nashville, TN, Mustang Sally always draw a big crowd!
Also "on tap" this rally, will be ELI, Big Engine, and a first-time performance from the Ruff Water Band.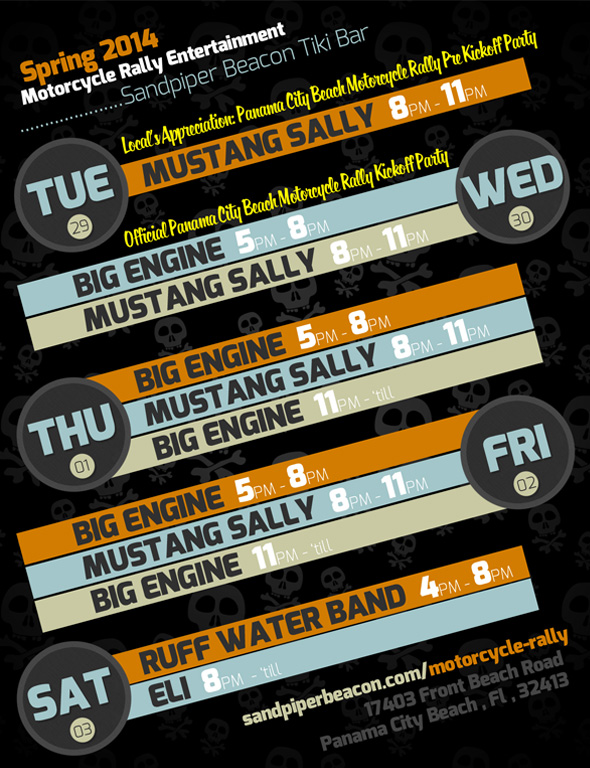 To learn more about the Panama City Beach Motorcycle Rally, visit the Sandpiper Beacon's website, www.sandpiperbeacon.com/motorcycle-rally
[mashshare]