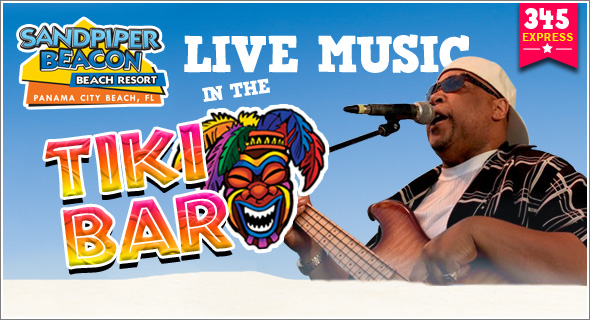 Blazin' Blues & Explosive Funk!
Panama City Beach is home to the cool sounds of 345 Express, a live 5 piece funk band, with an infectious energy and laid back style that works so well. 345 Express promise to take you on a journey through the 60s, 70s, & 80s. Get carried away with "blazing" Blues, "electrifying" Rock n Roll, "smashing" R n B, "explosive" Funk, and a little bit of Country.
345 Express are just one of the incredible Panama City Beach bands that can be found entertaining guests all summer long in the Tiki Bar at the Sandpiper Beacon Beach Resort. Registered guests of the hotel are all invited to sit back and relax in the tropical-themed Tiki Bar and enjoy some great toe-tapping live music, and an ice cold tropical drink. What better way to enjoy your Panama City Beach vacation, than with your toes in the sand, a drink in your hand, and some fantastic live music.