4 Fun Panama City Beach Christmas Activities 2015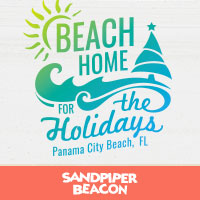 When you think about the Christmas season, Panama City Beach, FL might not be the first thing that comes to mind.
You probably picture snow-capped mountains, sipping on hot chocolate by a log fire, and building snowmen.
We do too! But we've tried all those things, and the snow capped mountains and snowmen are cold… So you need to log fire and hot chocolate just to stay warm!
Having experienced both, we prefer the white sandy beaches! Plus the comfortable 50-60 degree temperatures of Florida.
Besides, you can sit in your board shorts and flip flops. Sit back and watch all those classic Christmas movies. That way you still get that traditional snowy Christmas feeling!
So have a serious think about taking advantage of the lower rates and free night specials. Consider making a Christmas trip to Panama City Beach, Florida your  new family tradition… There's plenty to do!
John Berry's Christmas Concert & Christmas Tree Lighting
Friday November 27th, 2015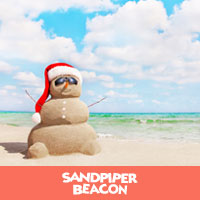 Taking place at Aaron Bessant Park Amphitheater. Snuggle with the family around campfires (pre-made for you) with s'mores and hot chocolate. Enjoy the festive sounds of John Berry's Christmas Concert, starting at 7:00pm.
John Edward Berry is an American country music artist.
John has been playing music since 1979. hE has recorded more than twenty studio albums, including one platinum album and two gold albums.
Around 8:30pm, the Christmas concert will be followed by a very special Christmas tree lighting ceremony… At which point you can officially start working on your letters to Santa, and get excited.
Christmas Concert & Festive Fireworks Show
Saturday November 28th, 2015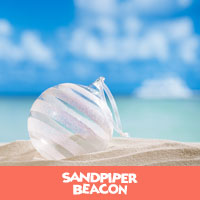 Don't worry if you missed the campfire concert and tree lighting. Saturday is equally festive!
Taking place at Aaron Bessant Park Amphitheater. Huddle around a campfire with your family and enjoy s'mores and hot chocolate. All while listening to a festive-themed performance by the Panama City POPS Orchestra, starting at 7:00pm.
The specially themed performance will include many of your christmas favorites. This is a perfectly festive way to enjoy a night of quality family-time together.
Stick around until 8:30pm, when a special fireworks show will cap off the evening.
Where Should You Stay?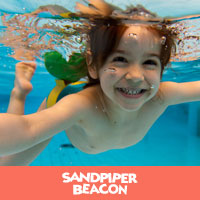 The weather is cooler during this time of the year (mid 60's on average). So somewhere with multiple heated pools and a hot tub sound pretty good.
If you can also find a large heated Tiki Bar and fire-pit area for roasting your own s'mores, then you might just have found the perfect place.
The Sandpiper Beacon Beach Resort is very close to all the activities and events at Pier Park, and checks all the boxes above.
With rates starting as low as $59/night, and free nights for longer stays, that might be a great place to start!