If you are planning on traveling to Panama City Beach for Christmas, you can be sure you won't be alone.
People are always visiting relatives, and getting out of town for the holidays.
Luckily though, there are plenty of ways you can keep your costs down to a minimum – here's our top five…
1. Drive to Panama City Beach if Possible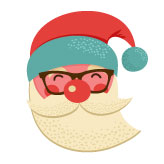 The airline companies are experts at making money. They realize that demand goes up during the holiday season, and their prices go sky high too.
Not to mention, that means the airports are more crowded and busy, and the flights are full to capacity (making for a more stressful travel experience).
The single best way you can save money is to drive. not fly into Panama City Beach.
---
2. If You Have to Fly, Book as Early as You Can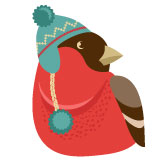 Sometimes driving just isn't an option.
If that's the case, and you know for sure you'll be in Panama City Beach for Christmas, then book your tickets as far out as possible.
It's not worth the risk of trying to hold out for that last minute deal… Chances are, it's not going to happen.
You'll still pay more for flights because it's Christmas, but as the flights fill, the rates increase too – so the trick is booking early to at least pay the lowest-highest rate!
---
3. Try to be Flexible on Travel Dates (if you are Flying)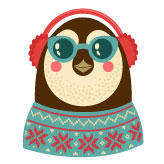 Flight prices have a similar pattern to School Holidays – when the Schools are out, the airlines know families will want to travel… That means higher prices.
It's not ideal, but one way to save extra money is to fly on Christmas day itself.
You don't really want to do it… Neither does anyone else; which means the prices drop significantly…
Something you can take advantage of if saving money is your priority.
Another way you could be creative, is to plan your Christmas vacation a week either side of the holiday itself.
You may need to keep your kids out of School for an extra day or two, but if you're OK with that, then avoiding those peak travel times can make a huge difference.
(We're pretty sure your kids will be OK with it!) 😉
---
4. Show up Late to the Party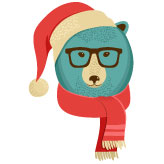 The periods immediately after every major holiday in the calendar (Thanksgiving / Christmas / New Year / July 4th etc.) are typically "dead".
Many resorts and hotels will drop prices significantly during that period.
That means serious savings you can take advantage of!
---
5. Ship Any Gifts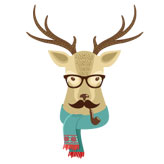 If you're visiting for Christmas, then chances are you'll have gifts.
If you have the ability to drive, then this isn't as big of a deal; but if you are flying – pay attention.
Aside from taking up your entire suitcase and carry-ons, TSA and airport security may request that you open your wrapped gifts for security. Bummer, right?
Not only that; but gifts also tend to weigh a lot, and airports love to charge extra for anything that weighs more than they allow.
So as unusual as it may sound at first, in many cases it can be significantly cheaper (and less stressful) to just ship your gifts to your hotel ahead of time!
---
Bonus Money Saving Tip: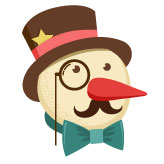 Choose your Panama City Beach Hotel or Condo carefully.
Somewhere that offers lots of on-site activities, entertainment, and amenities allow you to stay on-site the whole time, and will save you money.
Think; heated swimming pools, lazy river ride, hot tub, seasonal family games and contests, waterslides etc.
Take a look at what the Sandpiper Beacon Beach Resort has to offer guests during the Winter for example.