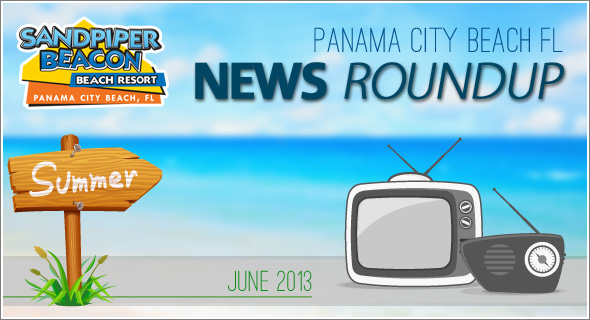 Panama City Beach News Roundup June 2013
Iconic Wooden Roller Coaster to Return to PCB (June 9th)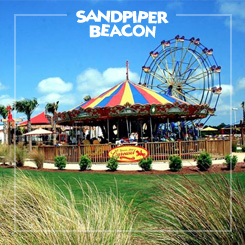 The 70-foot tall, wooden Starliner roller coaster used to be a Panama City Beach icon, when it was located at the original Miracle Strip. Now, 9 years later, the new owners of the Miracle Strip plan to rebuild the coaster at a cost estimated around $3m.
New Airline Lands in Panama City Beach Airport (June 9th)
A new airline has been added to the roster at Northwest Florida Beaches International Airport; Southern Airways express. The new airline plans to offer flights between Panama City Beach and Memphis, Birmingham, New Orleans, and Oxford, Mississippi.
Facelift Planned for "Panama City Beach Gateway" (June 12th)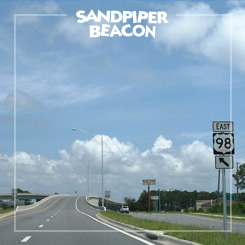 The old saying is true; you only get one chance to make a good first impression. With the construction of the Northwest Florida Beaches International Airport, more and more visitors to the beach arrive on State Road 79, over the West Bay bridge. Bay County and the City of Panama City Beach are partnering up to complete a federally-funded $1.9 million West Bay Bridge improvement project, to beautify and improve the safety along the corridor.
PCB Settles with BP for $11m (June 13th)
The Panama City Beach Council accepted a final $9.8 million final economic loss settlement from BP. Added to the $1.2 million interim payment, this is one of the largest economic loss claims BP has paid to a local government to date, according to City Attorney Doug Sale.
High School Graduate Rides Bike From Indiana to Panama City Beach (June 25th)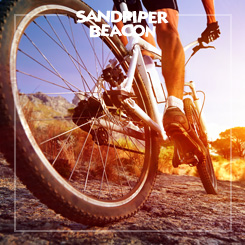 Don't worry – we had to read this one twice too! Jack Coleman, a recent High School graduate from Indiana made the 600+ mile bike ride to raise money for a good cause. The wife of Jack's High School football coach has been ill for the past few years. "She was just like a second mom to all of us on the football team." Originally meant as a 14 day trip, Coleman cut it to just 10, so that he and his family could enjoy extra time in Panama City Beach 🙂