[mashshare]
Harley Davidson Spring 2014 Events
The Panama City Beach branch of Harley Davidson has a jam-packed lineup of Spring 2014 Events.
From rides and rallies that benefit veterans, local charitable organizations and raise awareness, to pageants to help find Miss Panama City Beach Harley Davidson.
Many of these events will feature live music from local bands, a great atmosphere, and clear blue skies and sunshine provided by Panama City Beach!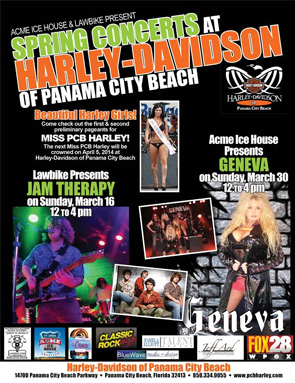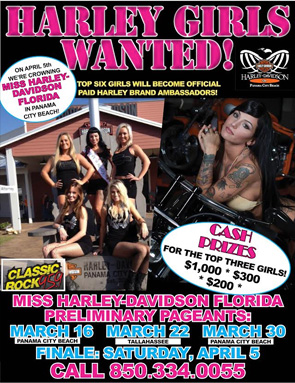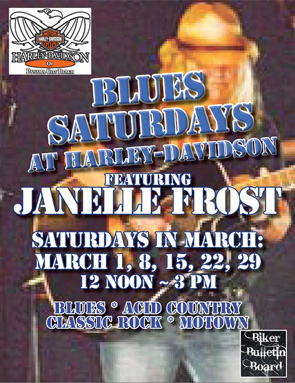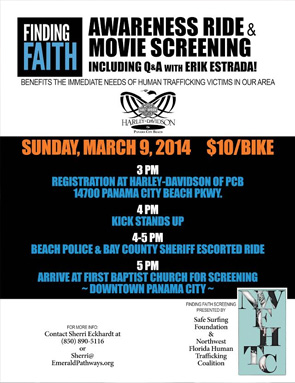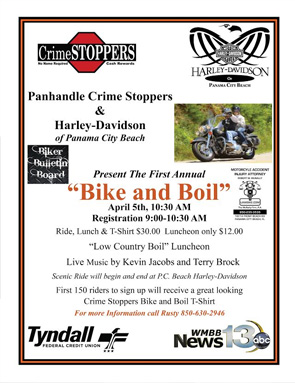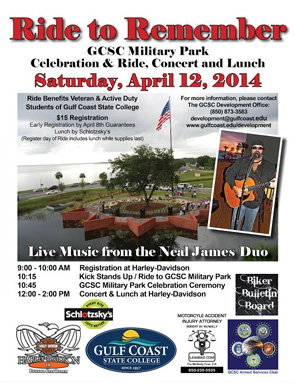 [mashshare]