4 Reasons to Consider Not Staying a Panama City Beach Hotel Chain
Every vacation to Panama City Beach, FL is an adventure.
It's not a boring, slow-paced destination. There's music festivals, seafood festivals, amazing attractions, world-class restaurants, huge shopping complexes, the World famous Tiki Bar and more!
Whether you visited as a child with your family, and now you're bringing your own family here, or it's your first time.
It may seem convenient to simply stay in a Panama City Beach Hotel Chain instead of researching the alternatives.
Before you do that, think about these four benefits to putting in a little extra time, avoiding the chain Hotels, and enjoying a much more exciting and relaxing vacation.
1. Locally Owned and Operated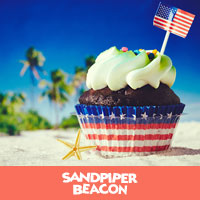 More and more people these days see the value in supporting homegrown, family-owned and operated, "Made in the USA" businesses.
Some of the Hotels, Resorts, Beach Houses and even some of the Condominiums in Panama City Beach are locally owned business just like these.
Staying in one of these places not only supports the local economy, but also keeps families like this in business.
2. More Personal and Intimate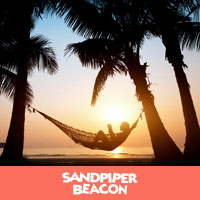 Local area places to stay, in any destination, always have a more intimate feel to them.
We've all stayed in hotels before, and they can have a somewhat "sterile" and almost business-like feel, where you're the paying customer, and they are the company. It's just a business transaction.
Locally owned, non chains are much more casual and friendly places, where you truly feel like you're in a home away from home.
Everything feels more laid back. The staff seem to get to know you more, and many times you can establish long-term friendships if you return to the same place year after year.
3. More Personalized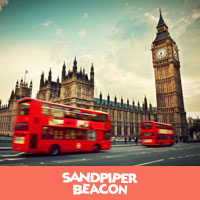 The main advantage of the hotel chain is also their biggest disadvantage.
The rooms are the same. No matter where you stay.
You could be on the side of a highway between Tennessee and Alabama, or in London, England.
The pleasure of traveling and the experience of leaving your home-town and getting away for a break, is in precisely the hundred little things that feel different during your "escape".
The sights, smells, sounds, tastes are all just unfamiliar enough to remind you that you have "gotten away from it all" and escaped the rat race, no matter how briefly.
If your hotel room is completely familiar, and "samey-samey" then doesn't it just feel like you could be on a work business trip, instead of an exciting family vacation?
4. You Can Get Much More Than Just a Clean Room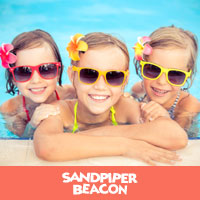 Hotel chains are perfect when you're on a long road trip, and need a place to sleep after a 10 hour stretch of driving.
You know EXACTLY what to expect, because they are all largely the same. A clean room, a comfy bed, and a place to shower. That familiarity is the main advantage of a chain.
But your family vacation isn't one of these last-minute, unplanned situations.
Your vacation means you have the time and luxury of being able to try something different and exciting.
The place you stay in can be just as much a part of your vacation as the things you do, and the food you eat.
Since you have the time to plan and research ahead of your arrival, you get to be more selective, find a place that stands out from the crowd, and have a much more enjoyable experience overall.
Conclusion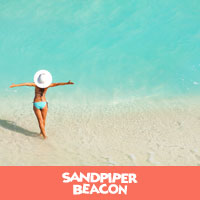 Hotel chains can feel like a safe-bet. You pretty much know what to expect before you even see your room or the property.
On a road-trip, where you just need a clean place to sleep and rest, this is handy.
But your family vacation is more of an adventure.
Your accommodation itself can become as much a part of the fun as the attractions you visit, the restaurants you eat in, the live music you hear, and all the other vacation experiences you remember.
You don't have to settle for simple and safe.
This is your opportunity to stay somewhere with a real local feel, really immerse yourself in the destination, all while supporting local, family-owned and operated businesses.