4 Ways to Get a Better Panama City Beach Hotel Room.
A big part of how much you enjoy your vacation, is how happy you are with where you are staying.
You might not be planning to spend much time in your hotel room, especially if you visit Panama City Beach, FL! With all the great attractions, golf courses, fishing, shopping, dining, and of course, the 27 miles of sugar-white andy beaches!
But still, when you do get back to your room at the end of the day, it's important that it feels like your home base; clean, safe and comfortable.
NB: These tips can be applied to any destination you travel to and stay, although we wrote it specifically for Panama City Beach, FL Hotel rooms.
1. Talk to the Front Desk / Reservations Staff About Why You are Staying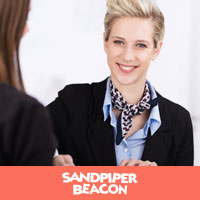 You can either do this on the phone ahead of time, of when you arrive at the hotel and check-in.
Explaining to the reservations team why you are there will open up the dialogue, and there might a certain room type perfect for you that you didn't know about.
If you're simply driving through and need a place to sleep for the night, you might not need the extra space of a suite, a full kitchen, and the ocean-view.
Similarly, if you're there on your anniversary, maybe you'd like to king size bed instead of two queens, and the private balcony on the quieter side of the Resort.
Or, maybe you're traveling with kids, and you'd like a room with a balcony overlooking the pool area with the giant turbo waterslide, so they can have fun while you keep an eye on them.
The point is, the Hotel staff know which rooms and configurations are perfectly suited to different stays. So talking to them about why you are there might lead to a suggestion that makes your stay even better!
2. Ask to See Their Best Room
All Hotels and Resorts will have some rooms that are slightly more expensive (and therefore nicer) than others.
These rooms may not always be available, but simply by asking to see them you identify yourself as someone looking to be impressed.
Of course, these rooms might be available. By seeing them for yourself and comparing them to your room, you can get a real understanding and feel for where the extra money goes if you do upgrade.
This will help you to make an education decision about whether or not it's worth it.
3. Always be Nice!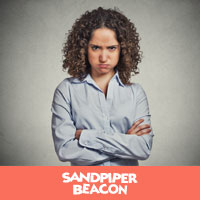 A friendly compliment and a smile can go a long way.
Sometimes, hotels give their reservations team a certain amount of discretion to offer small discounts and free upgrades if they think that offering those may close the deal.
Nobody has been offered a free upgrade or been treated nicer by being rude and unfriendly in ANY service area, including hotels.
Instead of earning a label as a troublesome guest, being the really nice and friendly person puts you on their radar, and might score you some freebies, upgrades, or just better service.
4. Be Willing to Pay a Little More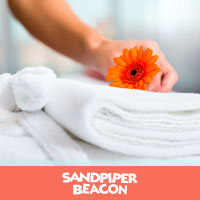 Hotels have larger rooms, or newly remodeled rooms, rooms with newer gadgets, better views etc.
Thats not an accident. These "nicer" rooms allow hotels to make more money by selling them as upgrades.
This is true anywhere from Panama City Beach, to New York, and Worldwide.
These rooms don't just have a higher price tag, they have something that sets them apart and makes them more desirable.
If you have a little extra budget to play with, and the extra $10 or $20 per night isn't going to break the bank, then it might make a HUGE difference in your stay.
Conclusion
By simply being super friendly and talking with the Hotel staff, you never know what you could get for free.
Also, by asking to see the alternatives and upgrades they have, you might decide that it's actually worth paying a little bit extra and upgrade your room to get a whole lot more in return.
Whether you manage to get a little something extra for free, or you end up spending a little extra, getting a better Panama City Beach Hotel Room is surprisingly easy to do!