Panama City Beach House Rentals
An increasing number of families and groups are searching for Panama City Beach House Rentals for their next vacation.
It's not clear if that's down to the numerous advantages that Beach houses offer, or if people are looking for a change of pace from the experience they know and expect from Hotels.
Fortunately, there's a lot of Beach House rentals to choose from. The trick is just finding the "right one" for your family.
Panama City Beach House Rentals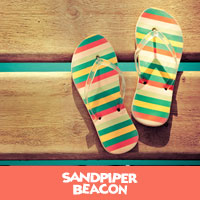 Experiencing a sense of having a home-away-from-home on a beach vacation is becoming increasingly desirable.
Beach House rentals are a great way to enjoy more privacy than you'd get staying at a Resort.
There's also the advantage of avoiding any less considerate guests you sometimes find at Hotels who don't seem to worry about making too much noise…
It's having that home-away-from-home feeling.
Your very own space, where nobody else is going to bother you, and you can truly escape and enjoy your vacation.
Rentals For Families & Groups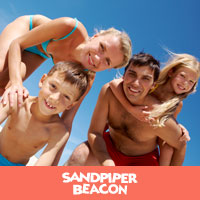 Vacations are fun, but they can be even more fun with the whole family. Rather than splitting everybody up between several Hotel Rooms, renting a Beach House allows you to stay together.
Everybody can get their own bedroom, so you still have your own personal space to retire to whenever you want.
Most Beach House Rentals in Panama City Beach also let you walk right out of the door and straight onto the beach.
There's something extra special about having your own private stretch of beach when you're on vacation.
Beach Houses also come with a full kitchen, which acts as the perfect in-built way to save money. Prepare your own meals and eat together, even if it's just breakfast to start the day. That way you're not relying on eating out at restaurants so much.
Extra Flexibility
Another nice perk of renting a Beach house is that everybody can have their own key to come and go as they please.
That way, you can leave and do things in smaller groups if you like. Then all catch up again for a nice sunset meal at the end of the day, on your own private deck.
Anything like this, which takes stress away from your vacation, and adds flexibility and time relaxing is a good thing.
Sandpiper Beacon Beach House Rentals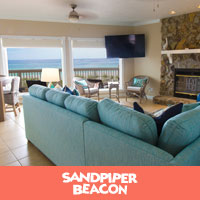 The Sandpiper Beacon Beach Resort is also known as The "FUN Place!" With so many amenities and planned activities and entertainment daily, many guests never leave during their stay.
There are also 4 unique Beach House rental configurations available at the Sandpiper.
You can rent the upper, lower, or both stories of a private Beach House on the West-end of the property. This sleeps between 10-20 people.
Or, you can rent an entire beach house on the East-end of the property, that sleeps up to 16.
All these beach houses come with the added benefits that many do not include; Resort amenities and entertainment.
Take a closer look at the Beach House rentals at the Sandpiper Beacon right here: Sandpiper Beacon's Panama City Beach House Rentals.