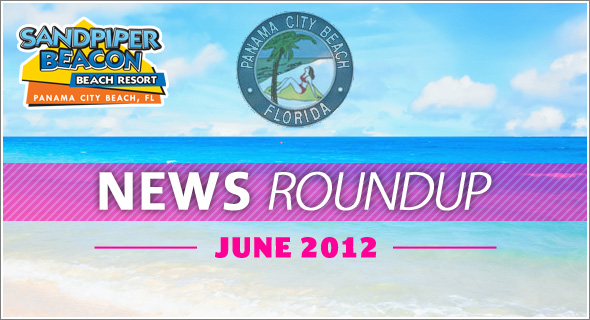 Panama City Beach News Roundup June 2012
Panama City Beach June 2012. Enjoy a short summary of key news and interesting developments that took place in Panama City Beach, Florida during June 2012.
Southwest Begins Seasonal Flights From St. Louis ( June 3rd )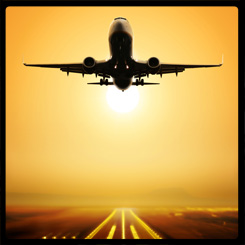 Southwest Airlines celebrated it's first non stop flight between Panama City Beach Fl and St. Louis, Missouri on June 3rd. According to Parker McClellan, Southwest's Deputy Executive Director, the flights were full coming in and going out. The flights will continue throughout the Summer.
1st Hookah Lounge Opens in Panama City Beach ( June 6th )
Panama City Beach welcomed the opening of the first Hookah Lounge & Oxygen Bar. Customers are invited to come and sample the dozens of flavors of shisha, relax on the comfy recliners and armchairs, and take advantage of the free WiFi. You'll find the "Caterpillar Den" on Thomas Drive (just across from the Navy Base.)
Summer Concert Series Kicks Off in Pier Park ( June 7th )
Now a Panama City Beach tradition; June 2012 saw the arrival of the eighth annual concert series in Pier Park. The concert series will feature live music every Thursday from 7-9 p.m. through September at Pier Park's amphitheater (less than 15 minutes from the Sandpiper Beacon).
Panama City Beach Magician Wins International Honor ( June 14th )
25 year old Noah Wells, who performs at Gulf World in Panama City Beach, became the youngest magician to win a Merlin Award last year. This year, he did it again! That makes two consecutive years Wells has been named  Illusionist of the Year by the International Magicians Society, the world's largest magic organization.
"Leave No Trace" Ordinance Passed ( June 15th )
Panama City Beach's "Leave No Trace" ordinance gives beach officials the authority to remove beach tents, or any other personal items that are left on the beach between 9:00 p.m. and 5:00 a.m. The primary reason this ordinance was established is to tackle the issue of vacationers leaving tents on the beach overnight.
Ocean City Announce Bikini Parade World Record Challenge ( June 21st )
Panama City Beach currently holds the official Guinness World Record for the Worlds Largest Bikini Parade, with 450 women. Ocean City announced that they will try to take that title during late August this year.
Tropical Storm Debby Arrives ( June 24th )
Tropical Storm Debby passed through Panama City Beach, bringing some heavy wind and rainfall. Gulf county saw some residential areas without power for a short time. Since Debby has passed, the skies have been clear and beautiful, and the warm Florida sunshine has returned.
Panama City Beach Restaurant Named as one of "America's Most Popular" eateries ( June 25th )
UrbanSpoon recently placed Panama City Beach's 'Firefly' on their list of "America's Most Popular High-End Restaurants". Only 250 restaurants were chosen from a list of 600,000. With only 25 Florida restaurants making the Urbanspoon list overall, this is a considerable achievement.
Panama City Beach Gets New City Manager ( June 29th )
Following the City Manager, Richard Jackson's announcement that he will retire at the end of this term, Panama City Beach has found a new City Manager. Current Assistant City Manager Mario Gisbert was selected from 130 candidates.