[mashshare]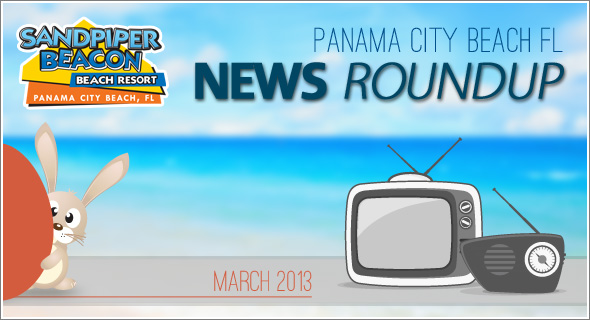 Panama City Beach News Roundup March 2013 [google1]
Approval of $46M Loan for Pier Park North (March 12th)
The  360,000-square-foot shopping center; "Pier Park North" has officially been approved for a $46M loan, allowing development to continue.
Pier Park North is expected to be fully open to the public in spring 2014.
---
Enormous Spring Break Crowds For Luke Bryan Concert in Panama City Beach FL (March 12th)
A sea of Spring Breakers gathered on the beach behind Spinnaker's and Club La Vela to experience the live Luke Bryan concert.
The country mega-star performed 2 live concerts during Spring Break 2013.
An impressive lineup of other big name celebrities also entertained the college crowds, including Lo Cash Cowboys, and Grammy-award winning group Naughty by Nature among others.
---
Shoney's Announces Panama City Beach Location will be Biggest in the World (March 14th)
Shoney's, a southern-style restaurant famous for their signature Breakfast Buffet will be opening a brand new location in Panama City Beach, FL.
The 7,200 square-foot restaurant, will offer diners both indoor and outdoor seating, and will be the largest Shoney's in operation… Anywhere!
Another feature making this particular franchise unique, will be the full liquor service that will include beer, wine, and a variety of specialty cocktails.
---
Pepsi Gulf Coast Jam Lineup Announced (March 15th)
Taking place between September 26th – 28th, the Pepsi Gulf Coast Jam will headline nationally known artists including Toby Keith, Brantley Gilbert and Trace Adkins.
The impressive lineup for the 3-day concert series includes many other artists, and tickets are currently available for general admission at a reduced price, or packaged with accommodation at select Panama City Beach hotels.
---
Beach Flower Show Blooms (March 21st)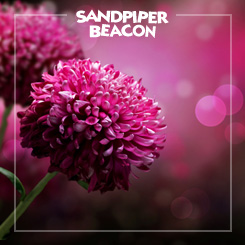 Spring was in the air for the Gulf Beach Garden Club's flower show. "Flowers by the Sea" was a free show, open to the public, discussing horticulture which thrives best in the Panama City Beach area. The show is held just once every 2 years.
---
Jerry Springer Films in Panama City Beach (March 22nd)
Famous TV personality, Jerry Springer filmed several scenes for his latest talk show at Club La Vela. The Jerry Springer Show has been on the air for 22 years now, and the segments filmed here in Panama City Beach can be seen between April and May.
---
Reconstruction of St. Andrew's State Park Boardwalk (March 28th)
The third reconstructed boardwalk at St. Andrews State Park was recently completed. The most recent boardwalk also features a special addition none of the others can boast: a surfboard rack.
It was made official by Conch Queen Mary Lou Smith blowing on the Conch shell, as the 280-foot boardwalk was given a ribbon-cutting ceremony marking the opening.
[mashshare]