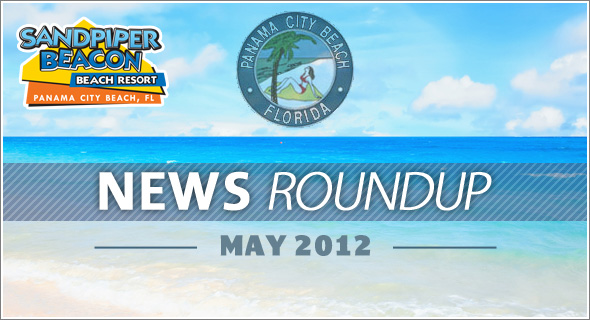 Panama City Beach News Roundup May 2012
We know how much you love taking a vacation to the World's Most Beautiful Beaches… So we thought you might also like to see what's going on in Panama City Beach each month – in little, easy-to-read bite-sized chunks.
Check back each month, for a brief roundup of major events, fun stories, and interesting developments right here, in the place we all love so much; Panama City Beach Fl.
Thunder Beach Spring Rally ( May 1st – May 6th )
Thousands of bikers descend upon Panama City Beach for a record-breakingly successful Thunder Beach Motorcycle Rally. Official attendance figures aren't in yet, but estimated to be greater than 75,000 people. Great live entertainment, BBQ cookouts, bikini contests, body painting, and national brand-name vendors made this event a great success.
1,200 Arrive for Panama City Beach Tourist Appreciation Day (May 9th)
The Bay County Tourist Development Council and Panama City Beach Convention & Visitors Bureau showed their appreciation to visitors by celebrating Tourist Appreciation Day at Miller Pier, opposite Pier Park. Visitors enjoyed free hamburgers, hotdogs and ice cream, as well as open access to the pier for several hours. Attendance was up from 800 in 2011, to 1,200 this year.
Powered Paragliders Hit Panama City Beach (May 10th)
Dozens of Powered Paragliders (PPGs) landed on the beach this month for a Beach Blast PPG event. Estimates suggest there are only around 4,000 PPG enthusiasts in the country, making this Beach Blast event in Panama City Beach the largest event of it's kind in the nation.
Gulf Coast Triathlon (May 12th)
Now in it's 30th year, the Gulf Coast Triathlon took place again here in Panama City Beach. This incredible event includes a 1.2-mile swim in the Gulf of Mexico, a 56-mile bike ride in western Bay County, and a 13.1-mile run through neighborhoods on the beach.
 Panama City Beach Festival of the Arts (May 12th)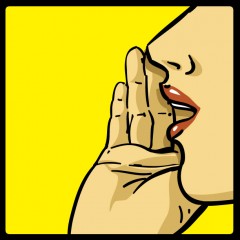 This family-friendly, 2 event featured free admission to all, music, artwork, and a staggering selection of different types of gumbo. The event features work of talented local artists and craftsmen, as well as a special kid-zone with arts & crafts. National recording artist, Shawn Rader performed on both days. Vendors were competing for the "Best Gumbo in Bay County" accolade, and all money raised went to support the Boys and Girls Club, Beach Care Services and Bay Arts Alliance.
Pier Park Celebrates Armed Forces Day (May 17th)
Pier Park organizers invited the community and visitors alike to help celebrate Armed Forces Appreciation Weekend, as part of its Taste of the Beach. There was live music, lots of food, and great family-friendly entertainment. Admission was free.
ZooWorld Celebrates 20 Years & Welcomes Baby Kangaroos (May 19th)
ZooWorld celebrated it's 20th birthday with the arrival of Mick and Teddy – 2 male red kangaroo babies that will grow to about 6 or 7 feet tall. Ruffed lemurs and tiger cubs will also arrive later in the year. To celebrate, admission fees were only $1, and more than 4,700 people passed through the gates.
Memorial Day Weekend Launches Panama City Beach into Summer 2012 (May 28th)

Memorial Day weekend is often seen as the official start to the Summer season here in Panama City Beach. AAA estimates indicated that 34.8 million drivers were expected to hit the road, with tourism officials hoping that many of them headed to the Panhandle. The weekend was very successful. Many Panama City Beach hotels and condos experienced high occupancy, and shoppers were seen around Pier Park as early as Friday afternoon. The weather was wonderful, and families enjoyed a safe and relaxing holiday weekend in Panama City Beach.