[mashshare]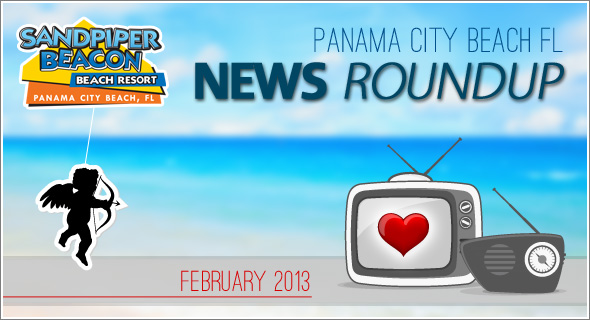 Panama City Beach News Roundup February 2013
Progress Continues as Development of Pier Park North Moves Ahead (Feb 1st)
The groundbreaking ceremony for Pier Park North, a 360,000-square-foot shopping center slated to open in the spring 2014, began in January.
Almost 50% of the retail space already has been leased, with confirmed tenants including Bed Bath & Beyond, Rooms to Go, and Pier 1 Imports, among others.
---
Iconic Oscar Meyer Wienermobile Rolls Through Panama City Beach FL (Feb 2nd)
The wienermobile made several stops for people to visit and take photos. Complete with "meat belts" for safety, and a sunroof known as the "bun roof", the floor of the wienermobile features a ketchup carpet, complete with mustard stain.
---
New Vintage Rides added to the Miracle Strip Amusement Collection (Feb 3rd)
The Miracle Strip amusement park located at Pier Park adds two new vintage children's rides to their collection. The new rides include a 1949 Allen Herschell car ride and a 1969 boat ride. The new rides will join the park's nine other vintage rides, many of which were salvaged from the old Miracle Strip Amusement Park, which operated on the beach from 1963 to 2004.
---
Panama City Beach FL Named Top 4 Student Spring Break Destination (Feb 7th)
International Student Travel Agency, STA Travel names Panama City Beach FL, one of the 4 most popular Spring Break destinations for college students, alongside Cancun, Puerto Vallarta, Jamaica, and the Dominican Republic.
---
Pier Park Mardi Gras Parade 2013 (Feb 8th)
Mardi Gras parade at Pier Park included fireworks, live music, Cajun food, float tours, children's activities, and costume contests. Celebrations were fun, festive, and family-friendly, and the party continued until 10pm.
---
Panama City Beach Getting Brand New Sushi Bar (Feb 9th)
Firefly Restaurant reveals plans for a brand new Contemporary Sushi Bar.
Firefly restaurant is located in the Shoppes at Edgewater, a short drive from the Sandpiper Beacon announces that they will add a Sushi Bar to their award-winning offerings in March 2013.
---
Annual Bay County Health Expo 2013 (Feb 19th)
The annual Bay County Health Expo attracted almost 3,000 visitors, marking a record turnout for the event.
The event involved yoga classes, seminars, and vendors providing lots of information and free samples.
---
All Rise for Spring Break Court – Panama City FL (Feb 20th)
It was announced that Spring Break Court will be up and running for the 2013 Spring Break period. For three weeks a judge and his staff, along with the state attorney and public defenders office, will gather to hear pleas and conduct pre-trial interventions. Spring Break court will be completely optional, those given citations can opt to attend and plead their case, or show up for their regular court date.
---
No Smoking on Panama City Beaches? (Feb 22nd)
Senate Bill 258, which could make Panama City Beach a smoke-free zone, was passed on a 10-0 vote.
If approved, counties and cities also could restrict smoking at entrances to public indoor workplaces and at outdoor workplaces.
---
St. Andrew's State Park Receives Recognition (Feb 27th)
Internationally-known travel authority, TripAdvisor.com polls users each year on the best beach destinations within the US.
The results show Florida beaches ranking in an impressive nine of the top 25 overall including Panama City Beach's very own St. Andrews State Park.
[mashshare]