[mashshare]
Panama City Beach News Roundup May 2013
3rd Annual National Tourist Day (May 8th)
Susan Estler Vice President of Marketing at the Panama City Beach Convention and Visitors Bureau (CVB) explained that National Tourism Day is "…Just our small way of saying thank you to everyone for coming to Panama City Beach and those who work in the industry." The celebrations included live music, a BBQ cookout, T-Shirt giveaways, and free entry to Miller Pier.
Winning Lottery Ticket Sold in Panama City FL (May 13th)
Everyone who gets to spend time on the "World's Most Beautiful Beaches" is already a winner, but someone got a little extra luck recently. 4 winners claimed a total jackpot of $44,451.83 each fromt he Fantasy 5 drawing. According to the Florida Lottery, 3 of the winning tickets were sold in Miami, and one was from Panama City Beach, FL.
Female Bottlenose Dolphin Born at Gulf World (May 19th)
Gulf World Marine Park welcomed the arrival of a three-feet long, 30 pound dolphin calf on Thursday. The dolphin doesn't have a name yet, but Gulf World will be taking suggestions from staff and guests later in the month. Gulf World Marine Park now has 13 bottle nose dolphins including the calf's mother Sandy.
Panama City Beach Ripley's Museum Getting 4lb Hairball (May 30th)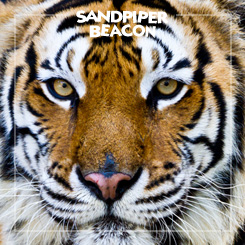 Call it gross, or awesome, either way, a football-sized, four-pound hairball that was removed recently from a tiger in Clearwater, FL will become part of Panama City Beach's Ripley's Believe it or Not collection. The only question now, is where to put it… Edward Meyer, Ripley's vice president of exhibits and archives has already decided the best place is "besides a man-eating tiger that had more than 50 jeweled bangles in its stomach."
CNN Names Panama City Beach FL one of the World's 100 Best Beaches (May 31st)
If you've been to Panama City Beach, FL before, this will coem as no surprise – but it's still nice to be recognized 🙂 CNN claim to have "scoured the planet, demanded answers from (their) most well traveled friends, colleagues and cohorts, absorbed passionate pleas from readers, researched, investigated and examined the evidence… and put together a pretty good guide to the best beaches on the planet." And right there on the list, is Panama City Beach, FL.
[mashshare]