5 Awesome Panama City Beach Seafood Restaurants
Panama City Beach Seafood Restaurants
When you come to the home of the World's Most Beautiful Beaches you expect to find some great seafood.
Florida's Gulf Coast is home to some of the freshest and tastiest fish you'll eat.
There's no shortage of restaurants in Panama City Beach that serve seafood – but we'll show you the ones that do it the best.
1. Coconuts Seafood Pizza & More ($$)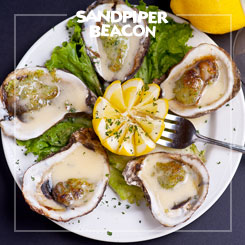 If you can only try one seafood restaurant in Panama City Beach, this has to be the one.
Coconuts is the new kid on the block, but quickly becoming one of those "local's favorite" places.
Anywhere known as "the West's best kept secret" must be pretty good, right?
Known for some of the freshest Apalachicola Oysters, and their signature 'Coconuts Shrimp'.
Coconuts Seafood Restaurant also has outdoor seating, a huge selection of craft beers, TV screens, and a special kid's friendly menu.
Everything is made to order, making it as fresh as possible, and nothing you'll eat here has ever seen the inside of a freezer.
17458 Front Beach Road
, 
Panama City Beach, FL 32413
2. Schooners ($$$)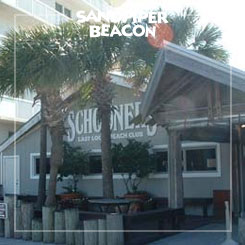 Known as the 'last local beach club', Schooners is sat right on the beach.
It's a great place to catch some live music, and kick off your flip flops and watch a beautiful Panama City Beach Sunset.
As far as seafood goes, the Grouper sandwich, and the Mahi sandwich are both popular choices, but you will need deeper pockets here than some other places.
If you plan on taking your appetite with you then you'll want to take a look at the "Beach Party", which comes with Shrimp, Grouper, Oysters, and Hush Puppies.
5121 Historic Thomas Drive
, 
Panama City Beach, FL 32408
3. Pineapple Willy's ($$)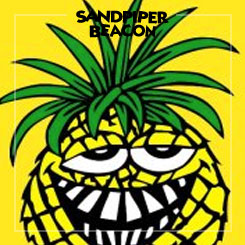 Probably best known for live music, and TShirts, Pineapple Willy's does also have a few seafood items on the menu.
Look past the wings, burgers, chicken, cajun dishes, salads and steak  – and you'll find some seafood on the menu.
From Mahi-Mahi, to Shrimp, and Grouper 3 ways.
Clearly not "specializing" in seafood like some other restaurants, but your meal does come with a view of the beach.
9875 S Thomas Drive
, 
Panama City Beach, FL 32408
4. Sandbar ($$)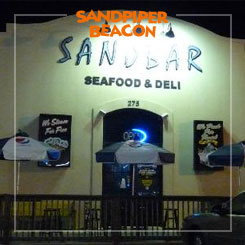 This Panama City Beach seafood restaurant had a humble beginning as a deli, selling fresh meats, cheeses, salads and fresh steamed seafood.
One of the things that sets the Sandbar apart, is the fact it cooks all dishes to order, focussing on freshness.
This is a great place to grab some fresh oysters too, pretty much any way you can imagine – they've got you covered.
If you're serious about your seafood though, it's the royal red shrimp, seared scallops and steamed snow crab legs that you'll want to sink your teeth into.
275 S Highway 79
, 
Panama City Beach, FL 32413
5. Hook'd Pier Bar ($$)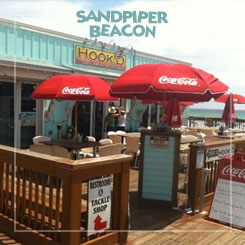 Look at any of the major review sites, and you'll see that Hook'd Pier Bar & Grill is doing something right.
Located right next to the pier at Pier Park, you'll also catch a great sunset and some live music here.
They claim their burgers are "off the hook", but the Shrimp, oysters, and crab claws are all popular choices off the menu.
Don't miss out on their smoked tuna dip, and the fish tacos – which are among the best in Panama City Beach.
16201 Front Beach Rd
, 
Panama City Beach, FL 32413