Panama City Beach, FL's Best Oysters
Gulf Coast Oysters, like those harvested and served fresh in Panama City Beach, FL are some of the tastiest in the World!
There are several places in Panama City, FL that serve them – but not all are created equally.
Keep reading, and you'll learn where the best place is, as well as some cool Oyster facts you probably didn't know…
The "R" Rule
You might have heard that the best months to eat Oysters in, are those that have an "r" in them.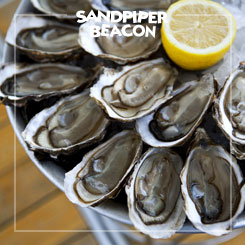 i.e. not during May, June, July, August.
This idea came about for a couple of different reasons, including the idea that the summer months were too warm.
That's not really true. It really just comes down to a flavor preference, although the winter batch is more sought after.
The main reason the "R" rule came about, was to allow the oysters time to spawn and reproduce – which they do during the summer time.
However, in Florida's Gulf Coast, we harvest wild oysters all year round, since we have designated seasons that allow oystering more frequently. Apalachicola Oysters anyone? 
Besides, if you're going to be eating them grilled or fried, then you'll never know the difference anyway.
Bargain Oysters are Awesome
Don't be afraid of buying them if they are on special – like $1/each prices.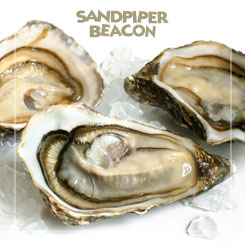 Your initial reaction might be that there's something wrong, and that's why they're cheap… But that's likely not the case.
First of all, if a restaurant knows they have bad oysters, the last thing they will do is try to sell them to dozens of customers, getting a bad reputation for making everyone sick.
Some times of the year, oysters in Panama City Beach are just more plentiful.
It's cheaper for restaurants to order in large quantities, and the savings get passed on to you.
So don't miss out on these awesome deals if you get chance!
Liquor Without the Hangover!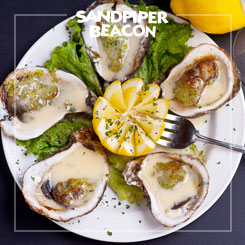 The watery liquid inside an oyster is what keeps the oyster alive once it's out of the water.
It's not called "juice" it's official name is "liquor", and it would be a tragedy to pour it out!
It's precious, refreshing, and tasty… Making this the only time it's OK to "not tip" in an Oyster bar 🙂
Coconuts Oysters
So, we promised you we'd tell you where to get the best Oysters in Panama City, FL…
Ready?
We've tried them all, and trust us; it's Coconuts Restaurant.
Coconuts is located on the West end of Panama City Beach, just a mile from Pier Park.
Ok. if we're honest, they are just as good as anywhere else.
It's the dozen other things that make Coconuts Restaurant the greatest Oyster Bar in all of Panama City Beach.
The domestic and import beer selection at the sports bar. The laid back causal beach atmosphere and friendly service.
The extensive menu of freshly prepared food, and the delicious kid's menu.
The large portions, and the reasonable prices, and the freshly made nacho chips that are created on site each and every day.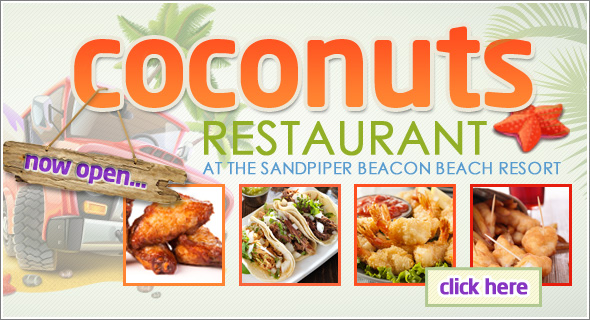 If you're looking for some AMAZING Raw Oysters in Panama City Beach, FL – you've got to try Coconuts.
We're pretty convinced, it won't be the last time you do 😉