Pet Friendly Hotels in Panama City FL
There's not many Panama City Beach Hotels and Resorts that let you bring your fur buddies with you.
There's even fewer Condos in Panama City Beach with a pet-friendly policy.
That means you'll need to do some research if you plan to bring your dog on vacation with you.
You're doing a good job. You found this 😀
Avoid having to board your dog when you come to Panama City Beach. Enjoy your vacation as a whole family!
A leading Panama City Beach Hotel-Resort, the Sandpiper Beacon Beach Resort put together this helpful & informative infographic.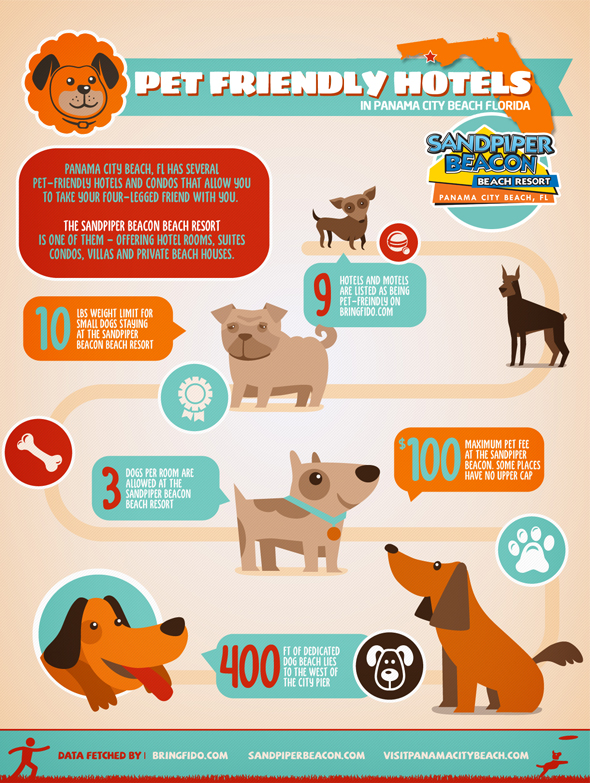 To find out more about the Sandpiper Beacon's pet policy visit their "Pet Friendly" page, or click the banner below.