[mashshare]
Pier Park Guide to Entertainment
Pier Park's family friendly outdoor atmosphere is not just all restaurants and shops… You'll also find lots of fun attractions, and things to do for the family. There are plenty possibilities to keep everyone in your group engaged.
Pier Park is also very involved in community events, and was the location for The Biggest Loser 'Runwalk' in 2012, as well as a Making Strides Against Breast Cancer Walk.
Miracle Strip Amusement Park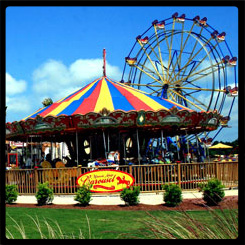 Pier Park's most noticeable attraction is the large amusement park right in heart of the complex. Miracle Strip Amusement Park was a staple feature in Panama City Beach for years. The park was shut down at its original location in 2004. However, Pier Park has been reviving it since 2009 piece by piece!
The entire new development is a blast from the past. Starting by refurbishing the original Carousel; the cities most cherished rides are getting a second chance.
---
Aaron Bessant Park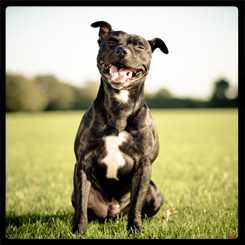 This large outdoor space, located on the west side of the property is pet friendly with a large, paved trail around it. The newest attraction is a recently constructed amphitheater. Aaron Bessant Park will be host to the Summer Concert Series, which happens each Thursday during the summer.
It is free to the public ,and you are more than welcome to bring the whole family with chairs, coolers, and even your dog, so long as they are leashed.
---
County Pier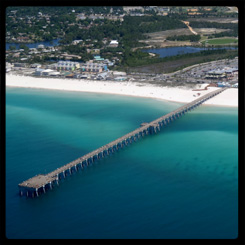 The County Pier is right across the street from Margaritaville, you can't miss it! The pier extends 1500 feet into the Gulf of Mexico.
Take the whole family to the pet friendly beach just below the pier, and then go for a stroll along the pier itself.
You will not believe the amazing view, and incredible photo opportunities  – especially at sunset! 🙂
---
Indoor Things To Do: IMAX, Lasers and Mirror Mazes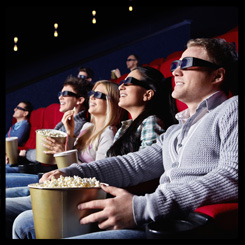 But what if there are grey skies when you're here? There's no need to worry, Pier Park has indoor activities on offer as well.
Catch the latest flick at the Grand Theater IMAX, play a game of Laser Tag at the Laser Craze or try to find your way out of the Mirror Maze.
---
Seasonal Things To Do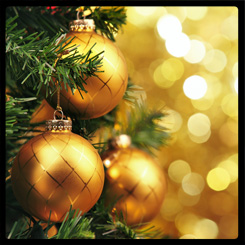 In town for the holidays? Pier Park hosts several events for every big holiday.
Throughout the year there are countless parades, firework shows, even a New Years Eve Beach Ball drop, and of course a Christmas tree lighting.
All of the events are family-friendly and full of fun.
[mashshare]