[mashshare]
Panama City Beach Fl Prepares for Pirates of the High Seas Fest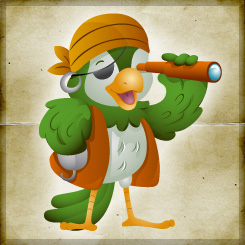 Ahoy Mateys!
If you're ever visiting a coastal town in Florida (like Panama City Beach) chances are good you'll find a family-friendly pirate-themed festival. For over a hundred years, Tampa Fl has been entertaining land-lovers at the Gasparilla Pirate Celebration. Promising "pirates, parades, and piratechnics", this event draws large crowds, and loyal followers return each year. A little closer to Panama City Beach, the annual Billy Bowlegs Pirate Festival has been held in Fort Walton Beach since the 1950s. So it was only a matter of time before Panama City Beach decided to 'Walk the plank' and take the plunge…
Shiver Me Timbers!
The Pirate Festival is an attempt to attract vacationers during the slower Fall season. Paul DeVivo, founder and event organizer for the Tybee Pirates Fest in Georgia says "[Pirates are] huge". According to Dan Rowe, President/CEO of the Panama City Beach Convention & Visitors Bureau "For us, [combining] pirates and Columbus Day was very strategic. Pirates over the long weekend, when many school kids are out, was a way to draw more families to Panama City Beach. We hope that folks throughout the Southeast, as well as locally, will come and hang out with us."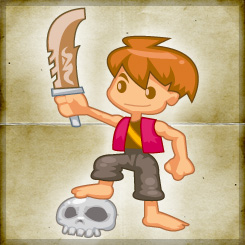 Avast me Hearties!
Following the huge success of the Pirates of the Caribbean movies starring Johnny Depp, pirates have made a big comeback everywhere, including new attractions at Walt Disney World in Orlando, Fl. Even Ripley's Believe it or not here in Panama City Beach opened a brand new pirate exhibit in June. "It made sense," according to Gary Walsingham of Ripley's, who said his new pirate exhibit has already been popular with families. The exhibit contains authentic pirate artifacts, including flags, cannons and silver doubloons. "Pirates are a part of our history on the Gulf Coast." said Gary.


The Panama City Beach Tourism Development Council had previously scheduled a concert appearance by Miranda Cosgrove, star of the popular kids show iCarly. However, a broken ankle meant the concert had to be cancelled, and since no replacement concert had been planned, the Pirate Festival will take its place instead.
Arrrrrg!
If you have kids, and want to take advantage of the cooler temperatures, and lower rates that come with the fall season, this is a great opportunity to come back to the beach and have some fun. There will be festive pirate parades and floats, masked entertainers and performers, colorful costumes, and a fun, street party atmosphere. Don't miss the treasure hunt and face painting, pirate-themed scavenger hunt, or pirate movie screenings and balloon making. If you enjoy good, clean, family entertainment, you'll love the planned 'pirates and wenches' costume contest, as well as the pet costume contest.
The event will climax with an exciting pirate showdown on the high seas, along with a spectacular fireworks show! Keep your eyes in the skies too – as thousands of beach balls are dropped, which the kids (and big kids) will love snatching up!
[mashshare]