Should You Bring Your Pet to Panama City Beach?
A beach vacation is something to look forward to, and be excited about.
You might be tempted to share that experience with your pet. Especially if you are very close, and don't like the idea of being away from them for long periods.
Before you make plans though, there are a few things you might want to think about…
The Health and Wellbeing of Your Pet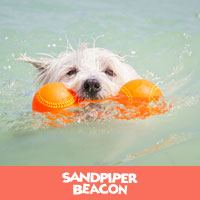 While it's definitely tempting to want to travel with your pet, their experience of the vacation will not be the same as yours.
They do not understand that you are visiting a new place for pleasure. So if your dog feels uncomfortable or anxious in new environments, maybe alternative arrangements would be better.
You might also consider not traveling with your pet if they have a particular illness or physical impairment of some kind.
Tip: You know your pet better than anybody else. You can make a sensible assessment of how comfortably you think they will travel based on past experience. If you are unsure, consider talking to your vet. Just explain how you will be traveling and the length of the trip.
Travel Arrangements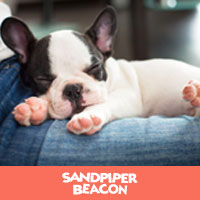 It's a good idea to make sure your four legged friend is up to date on all his/her vaccinations before you leave.
Be sure that you have easy access to food, drink, comfortable blankets, and toys for the journey. Anything that smells and feels familiar will make them feel more relaxed and safe during the trip.
You'll want to be prepared to take a few extra bathroom breaks on the way. Their bladders are much smaller than ours.
Besides making your dog more comfortable, those extra breaks from driving will make the trip more relaxing for you too.
Any excuse to rest your eyes, and stretch your legs is good for you!
Your Hotel's Pet Friendly Policy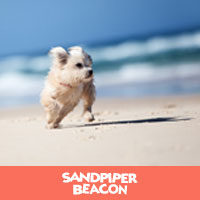 The final thing you need to understand before you make your plans, is your Hotel's specific policies on pets.
Any weight limitations (up to 10 lbs, for example)
Total number of pets allowed;
If pet deposits are required;
Additional per-pet, per-night fees;
Are there any pet-friendly walkways or areas on the property.
You don't want to leave your house fully prepared, only to check-in and find out there were some policy surprises that you didn't know about.
This should be very easy to avoid though.
Most Hotel websites will either lay out their specific policies, or prompt you to get in touch if anything isn't expressly covered.
Enjoy Your Vacation
Once you've spent a little time considering those few things, then there's no reason why you can't enjoy a great vacation with your pet.
If you're looking for somewhere to stay in Panama City Beach, FL that has a pet-friendly policy, the Sandpiper Beacon is a great place to start.