Panama City Beach Thanksgiving
Thanksgiving is a wonderful time to relax on Panama City Beach.
You'll need your energy for the upcoming Christmas holidays, and what better way to relax than unwinding on the beach?
Sure, you COULD fuss over cooking a turkey, and making sure all the sides are perfect – and then there's the dishes and clean up…
OR, you could enjoy a laid back beach vacation, and let someone else do all the work for you 🙂
Why Not Spend Thanksgiving in Panama City Beach?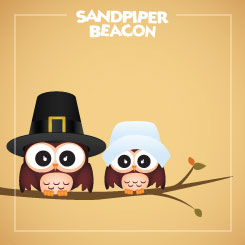 The Sandpiper Beacon Beach Resort invites you to spend a relaxing, and fun family vacation together.
Taking a vacation might not be the first thing that comes to mind when you think about making your thanksgiving plans, but that's EXACTLY the point.
At the heart of the holiday, is togetherness.
Since it's already the time of the year, when siblings, aunts, uncles, and grandparents all make plans to gather together – why not do it in style?!
What You Can Expect
Traditional thanksgiving meal (we'll do ALL the cooking & dishes!)
Fun, family activities and contests in the beachside Tiki Bar
Heated Pools (Indoor and Outdoor)
Heated Indoor Lazy River Ride
Some of the lowest rates all year round
No crowded beaches
The Perfect Compromise
Do you always end up being the family who hosts Thanksgiving at your house? Or, or you always end up making a long, cramped car drive each year?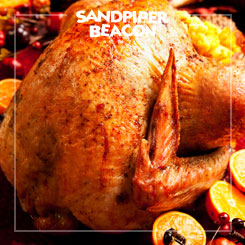 It doesn't have to be that way… If you break the mold and visit Panama City Beach instead, everybody can meet up at the World's most beautiful beaches!
This way, nobody has to deal with fussing over cleaning the house, prepping the turkey, making all the sides, and buying enough drinks for everybody. Well, nobody but us 🙂
Let us take the stress out of the way, and let you have all the fun!
You never know, it might just become your new family tradition…
Room For Everybody
The wide selection of rooms & suites here at the Sandpiper Beacon mean you have lots of sleeping opportunities to keep everybody happy.
Whether that's everybody sharing a private beach house, villa, or condo that sleeps up to 10 people.
Or it could be giving the kids their own 2 or 3 bedroom suite, with the parents next door in an adjoining suite.
We'll work with you to find the most ideal solution to suit your needs, and your budget…