Things To Do For Couples in Panama City Beach
Panama City Beach offers lots of things to do for couples.
With almost 30 miles of sugar white sandy beaches and seemingly endless sunny blue skies, Panama City Beach is a couple's paradise.
Palm trees blow the wind in every direction, making this an idyllic location for a little romance with that special someone.
Sure, there are plenty of things to do for families, toddlers, kids, and teens. But Panama City Beach also has plenty to offer couples too.
Here are 4 perfect ways to spend a day together… Watch this space as the list grows.
---
1. Rent a Pontoon Boat Together
St. Andrews State Park has some of the most pristine, untouched natural beauty for miles.
It's the perfect setting for couples to enjoy together, and get away from the hustle and bustle for a moment.
Get the day off to a good start by slowing right down, renting your own pontoon boat, and escaping on a romantic adventure. You might even meet some friendly dolphins.
Float away & leave the World behind for a few hours, it will still be there when you get back 🙂
---
2. Take a Panama City Beach Helicopter Ride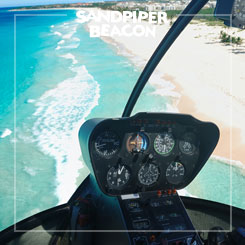 While there are no bad ways to experience the stunning beauty of Panama City Beach, some are more special than others…
One of the most memorable ways has to be a private helicopter ride.
Just you and your loved one on your own piloted helicopter tour of the beach.
Fall in love all over again as you glide through the skies.
---
3. Soak Up a Sunset on the Beach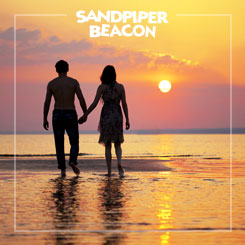 It was no accident that you came to the "World's most beautiful beaches". So it only makes sense that you take the time to enjoy them, together.
Panama City Beach, FL has some of the most spectacular sunsets you'll ever witness. Making this easily one of the most romantic things to do for couples in Panama City Beach.
One of the best times of the day to enjoy the beach is right as the sun drops below the horizon.
Walk barefoot, hand-in-hand along a secluded section of the beach. For just a moment, it's as though you were the only two people in the world…
---
4. Enjoy a Romantic Meal Together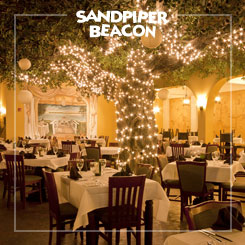 Panama City Beach is home to a long list of incredible restaurants. There's no better way to end the perfect day together than with a great meal for two.
One of the more romantic restaurants in Panama City Beach may be Firefly, located in the Shoppes at Edgewater.
An award-winning chef, a fantastic menu that changes seasonally, and a stunning tree growing right in the middle of the restaurant really sets the mood.
The casual atmosphere at Firefly is perfect for couples, making it a wonderful place to spend the evening gazing into each others eyes 🙂
---