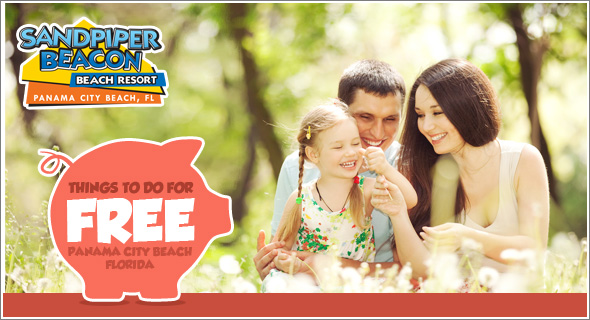 Things To Do in Panama City Beach For Free
Panama City Beach is home to some amazing attractions. Magic Shows, swimming with dolphins, interactive museums, mini golf, go kart tracks, and lots more… But, if you're looking for some awesome things to do in Panama City Beach for free – you're in luck, because there's plenty of those too! Here's some of our favorites, including some you might not know about already…
---
Take Selfies at the Welcome to Panama City Beach Sign!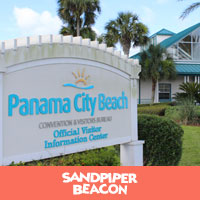 You've arrived at the World's Most Beautiful Beaches – all that's left to do is post lots of photos on facebook / instagram and make all your friends and co-workers jealous! Located at the intersection of Highways 79 and 98, the Visitor Information Center has a large sign on the corner, making it the perfect photo-op.
Tip: Stop inside too, and grab some brochures, coupons and info on local restaurants, attractions, hotels and condos.
---
Go To Race City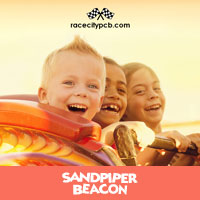 Race City is home to the fastest, tallest, and steepest go kart tracks in Panama City Beach. Not to mention the largest indoor arcade, thrill rides, a haunted house, and more.
Admission, parking, and WiFi is completely FREE! All day, and all night.
---
Go To the Miracle Strip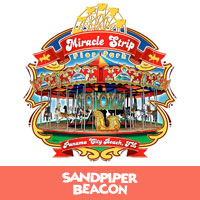 The original Miracle Strip of Panama City Beach has gone, but at Pier Park, they have tried to recreate the same fun and retro feel with rides and amusements.
Admission is FREE, and you can park for free in Pier Park too.
---
Walk Along the Beach at Sunset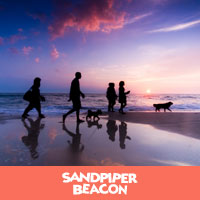 You can't come to Panama City Beach, and NOT spend some time on the sugar-white sandy beaches.

One of the most spectacular times to do this is at sunset.
You can't beat making some magical memories, and taking some fun family photos together.
---
Go Window Shopping at Pier Park
Pier Park is Panama City Beach's largest outdoor shopping mall.
Parking is completely free, and between the large national stores you'll recognize, there's also some fun beachy boutique shops selling unique souvenirs and trinkets.
---
Play Beach Volleyball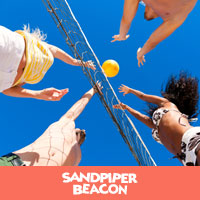 Great exercise, and great fun – there are several volleyball nets located on Panama City Beach.
Sure, you'll need the volleyball first to play, so it's "kinda-sorta" free – but there's no charge to play

---
Catch Crabs at Shell Island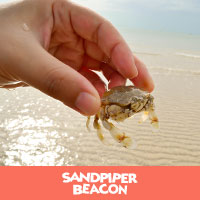 You will need to pay a small fee to get into Shell Island (price varies by vehicle and time of the year).
However, it's a beautiful part of Panama City Beach, and once you are in, parking is free, and exploring is free

---
Collect Sand Dollars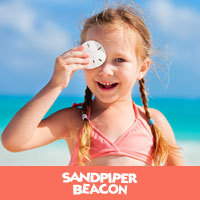 Look closely, and you'll find beautiful sand dollars strewn all along Panama City Beach's shores.
These beautiful, delicate coin-like treasures make a great souvenirs for your family and friends back home.
---
Pier Park Summer Concert Series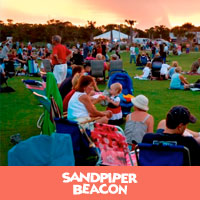 If you're in Panama City Beach during the summer, you can take advantage of Pier Park's free summer concerts.
Bring your own lawn chairs or blankets, coolers and food. You can even bring your pet with you!
---
Walk or Run Gayle's Trails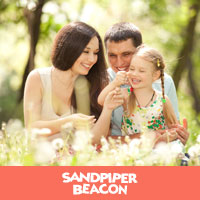 Panama City Beach's Conservation Park, also known as Gayle's Trails are a great way to spend a few hours with the family, without spending any money. Perfect for bikers, hikers, and nature lovers, the conservation park has 24 miles of trails, and one mile of boardwalk area.
Great for spotting wildlife, there are public restrooms and drinking water stations.
---
Drive around 30A / Seaside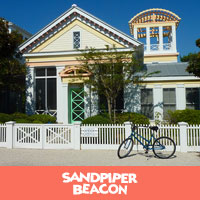 Seaside was the main filming location for Jim Carrey's blockbuster movie, the Truman Show. Just a short drive from Panama City Beach, this idyllic beach community.
So you can literally walk around a real-life movie set from a hollywood blockbuster, completely free!
---
Play Sports at Frank Brown Park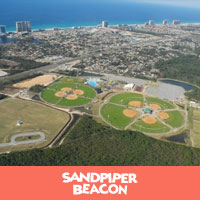 Enjoy over 200 acres of outdoor recreation space completely free, at Frank Brown park. There are playgrounds, picnic areas, a saltwater fishing pier, greenways and trails as well as tennis courts and basketball courts.
There's even a pet-friendly, enclosed dog park so you can take your 4 legged family members too!