What is the XD Dark Ride Experience
So unless you've had your head buried in the sand, you've probably heard about the new 7D immersive attraction in Pier Park.
The XD Dark Ride in Pier Park is the attraction people are walking out of with a huge grin on their face, and then paying to ride again straight away.
But it's so unlike anything else that's out there, that it really needs breaking down to explain what it actually is…
In a Nutshell…
To *try* to put it in a nutshell, it's an immersive 3D movie / video game with motion seats, stunning sound, strobe lights and wind blasts. You use high precision laser guns to shoot at enemies on the screen and compete for the high score with everybody else! Bottom line; if you have any gamers in your group, they will LOVE it. Chances are, dad will secretly be just as excited…

7D Interactive Experience
3D is old news… To really "feel" a video game / movie, you're going to need the extra dimensions!
To start with, you sit down in one of sixteen seats, that are wrapped around by a huge curved IMAX – Style 3D cinema screen.
The seats are motion seats that rumble, vibrate and create over 400 other movements per second, to make you feel like you're falling, flying, crashing etc.
There's also personal speakers built into these motion seats, so that you really hear the zombies creeping up on you from behind!
Carefully orchestrated with the movie are strobe lights and wind blasts, which all come together with the on-screen action to truly make you feel part of the experience!
Immersive Video Game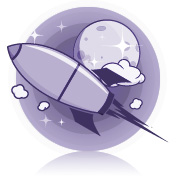 Unlike passively watching a 3D movie or playing a video game with incredible sound technology (which is cool enough by itself), this is far more immersive, and really makes you actually FEEL like you are part of the action.
When your Jeep flies off the road, the carefully calibrated motion seat makes you feel like you are sliding. The strobe light recreates the headlights of oncoming traffic, the wind blasts enhance the feelings of the vehicle sliding out of control, and the whole time you are using your laser blaster to shoot the bad guys!
The high precision laser blasters are pixel-perfect in measuring your shot accuracy. So after the initial training section of the game where you calibrate your weapon, your accuracy is measured and will be revealed on the scoreboards when the movie is over!
3 Different Movies to Chose From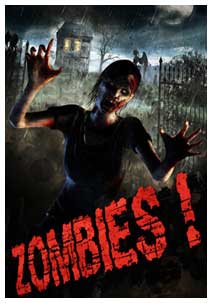 There are currently three different experiences and movies for you to chose from.
They aren't just there for variety, but also so they can be tailored in appropriateness to different ages.
Los Banditos is the most kid-friendly of the bunch, and ideal for the younger gamers in your group, because of the cartoony nature of the graphics. You are fighting robot bandits in the Wild West.
Road Fighters puts you in the heart of a Mad Max-style post nuclear apocalyptic World where everybody is fighting for their survival!
Zombies is probably the most popular movie, because who doesn't enjoy destroying armies of the undead on dark stormy nights?! You're going to have to be quick and accurate if you want to survive this experience!
Who Should Try It?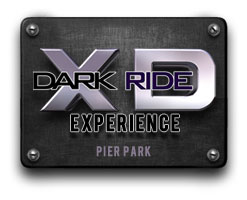 Anybody with a pulse! This attraction really does a great job in a few different areas…
It's unique. Everybody loves mini golf, riding go karts, or watching a great movie… Sure. But it's not every day you get the opportunity to experience something completely new and different.
It works for so many different ages. The younger kiddos can enjoy the Los Banditos show, while teens and adults of all ages will love Zombies and Road Fighters.
It's something you can do when it's sunny outside, or it's pretty much the perfect thing to do when it's raining in Panama City Beach.
It's a no-brainer for anybody in your group who considers themselves a gamer.
It's just as appealing for anybody in your group who likes thrill rides, or roller coasters. While it isn't a roller coaster, the experience is so visceral and real that thrill seekers will love it!
It has the same level of polish and interactivity as a major ride you'd expect in an Orlando theme park.
You can still enjoy it even if you aren't a gamer or an adrenaline-junkie. The experience is immersive and makes you feel like you are part of the action, but it's never overwhelming. If this were a ride at a theme park, it's one you'd decide to go on with your kids…
You can see more at www.xddarkridepierpark.com
If you're still not convinced, this video should change your mind…