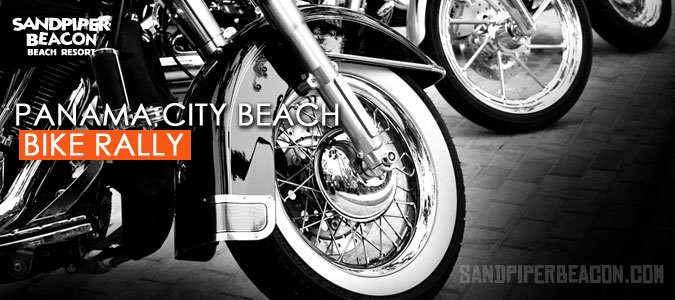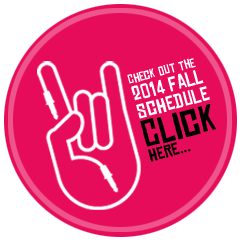 Spring 2015 Bike Week Dates
April 29th - May 3RD
We've been doing this since day one! We are proud of our reputation for bringing you the best entertainment on the beach - FREE.

No matter where you are staying, everyone is welcome to come and party with us in style, in the World Famous Tiki Bar at the Sandpiper Beacon.

So whether you STAY Here & PLAY Here, or just party with us in the Tiki Bar... You're gonna have a good time!
Mustang Sally Confirmed for the Spring 2015 Rally!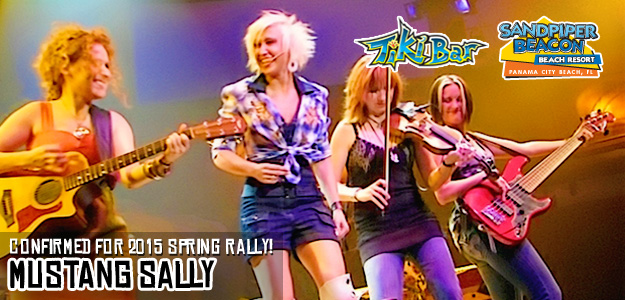 Why Stay Here for the Spring 2015 Rally
Convenient on-site motorcycle trailer parking (with help).
On-Site beachside Tropical Tiki Bar.
24 Hour guest services including housekeeping & maintenance.
We are just a short ride to all the vendor venues.
Close to Panama City Beach Harley Davidson, Frank Brown Park & Pier Park.
Some of the best entertainment all week, live, on-site.
All registered guests enjoy our traditional FREE Beer & BBQ Cookout.
Casey Jamerson - Fall 2014 Rally!


If you haven't ever seen Casey Jamerson perform live before, you really don't know what you are missing!

Casey's musical talents have taken her to places like Nashville, Tennessee, Broadway, Australia and beyond!

Casey is returning to her musical roots and recording career starting right here at the Sandpiper Beacon Beach Resort in Panama City Beach, Florida!

You won't see a more entertaining and exciting live show anywhere else during the Panama City Beach Bike Rally, and best of all, there is NEVER any cover!

See Casey perform for FREE, right here in Panama City Beach's World Famous Tiki Bar at the Sandpiper Beacon!


Natalie Stovall & the Drive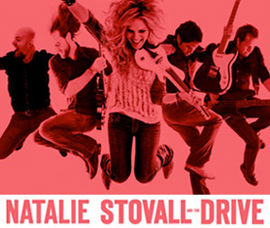 Breathtaking vocals, a larger-than-life stage presence, awesome fiddle-skills, and a turbo-charged, worldwide-tour-performing band for backup. Natalie Stovall and The Drive will be putting on two incredible arena-worthy shows, for FREE right here in the Tiki Bar at the Sandpiper Beacon.

Mesmerizing, and spontaneous things happen when this humble, small-town Tennessee girl hits the stage. Natalie has been performing professionally since she was 10years old, and has performed at the White House, and on the Oprah Winfrey show.

Currently, the band is producing their debut album with Grammy® Award winning producer, Paul Worley, who also works with country icons the Dixie Chicks, Lady Antebellum, Big and Rich, and The Band Perry.


Incredible Entertainment!
Awesome Bands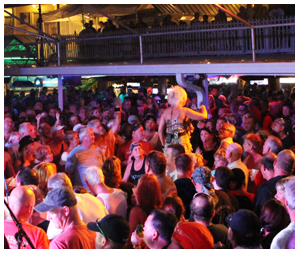 There's a very good reason that bikers flock to the Tiki Bar each year. They come for the ULTIMATE entertainment experience. The Tiki Bar is know as having a reputation for the best bands on the beach during bike week, EVERYONE is invited to this party! Plenty of parking, drink specials, and NO cover... ever!
Stay Here & Play Here
Freeze the Keys!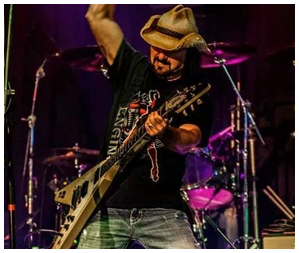 Don't Drink N Ride during the rally. We want you to party responsibly - and that includes staying at the only Resort Hotel with a Tiki Bar on the property!

Bikers who stay here & play here stay safe. Don't worry if you fill your tank up a little too much - your room is always just a short walk away...
Free BBQ Cookout
The Party is on us!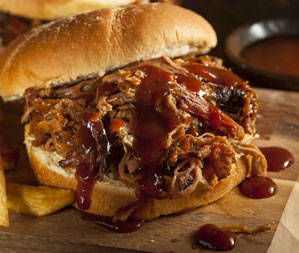 A popular Sandpiper Beacon tradition; to show our appreciation and say "Thank You" to all our registered hotel guests. We invite you to join us for a FREE BBQ COOKOUT with live music playing right on the beach.
Front-Row Parking
VIP Style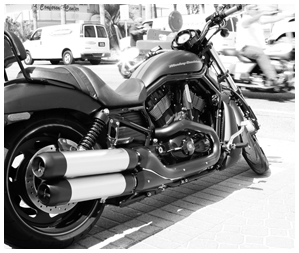 Not many Panama City Beach hotels are able to offer bikers so much street-side / front-row parking. The Sandpiper has biker parking all the way along the entire length of the Hotel, as well as lots of extra, still convenient parking lots across the street with vendors. We also have trailer parking.
Exclusive On-site Vendors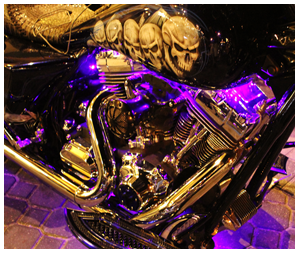 Located in the large parking lot right across the street from the hotel, you will find some of our hand-picked, exclusive bike week vendors. From LED lighting fitted while you wait, to leathers, buttons, badges, and awesome Rally T-Shirts. We've got you covered!
Ground Floor Units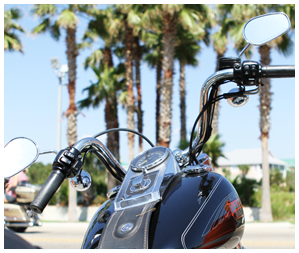 Not many Panama City Beach Hotels are able to offer you convenient ground-floor, roadside, as well as beachside units. These units are popular... So we recommend booking early to guarantee one of these rooms.
For all official, and up to date information about the motorcycle rally in Panama City Beach be sure to visit the only OFFICIAL Panama City Beach Bike Rally Website: Panama City Beach Motorcycle Rally.