Panama City Beach Condos
Condo Rentals in Panama City Beach, Florida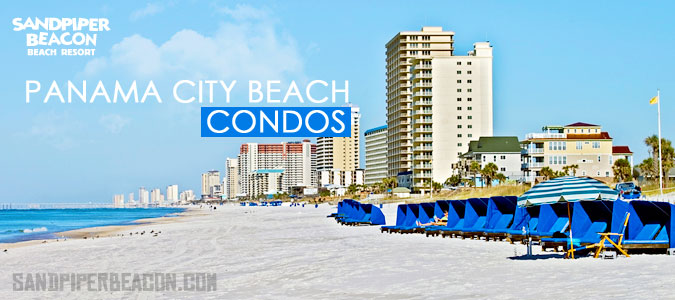 Panama City Beach Condos are an excellent way to enjoy a well-deserved vacation. Even though you'll find a huge choice of condos from the East end of the beach to the West end; very few are able to offer full resort-like activities, amenities and entertainment.

Did you realize you could also choose a Resort-Hotel (like the Sandpiper Beacon) that gives you accomodation options from condos/townhouses to rooms & suites? In addition to the condos we rent, most of our rooms & suites also come with fully equipped kitchens, and are exactly like Condos in many ways.

Why settle for anything less than access to several indoor/outdoor seasonally heated pools, mini golf, kids activities, restaurants on site, and around the clock 24-7 guest service, housekeeping & maintenance?

Panama City Beach Condos at the Sandpiper Beacon
What to look for in a Panama City Beach Condo
Your family vacation is far too important to just settle for the first Condo you find... Here are some helpful things to think about to make sure you find a Panama City Beach Condo that makes your beach vacation an unforgettable experience.
How many floors up will your condo be? (Can you see the beach without having to look straight down?)
Location, Location, Location
Proximity of actual condo to the beach
Verify there are no hidden fees
Daily housekeeping
Convenient & adequate parking
Late check-in available
Fast elevators
On-site activities / amenities / entertainment
24 hour (quick) assistance if needed
Knowledgeable on-site staff
Always remember: This is your family vacation and price isn't everything!
How to Book a Condo in Panama City Beach
With so many condos to choose from, it might seem difficult to make sure the condo you choose gives you the greatest value AND makes sure everyone in your group gets the most out of their Panama City Beach vacation...

Step 1
Get the group together and find out everyone's top 3 "Must Haves". Kids, teens and adults will probably want stuff to do so they don't get bored.

Step 2
Vote on an overall Top 5 most important things as a group...

Step 3
Start searching the internet!

Step 4
Book direct with the property or condo itself - cut out the middle-man.

With so few Panama City Beach condos offering it all, narrow your search down to finding a Resort-Hotel or condo with something for everyone!
Condo Advantages
Condos are an excellent way to enjoy a Panama City Beach vacation. There's LOTS of great reasons to choose a Condo during your next beach vacation...
Large square footage
Quiet and secluded units
Large and well equipped kitchens
Usually come with a washer/dryer
Sleeps lots of people
Seperate bedrooms
Privacy
Condo Limitations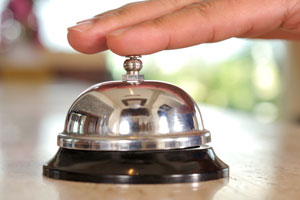 Typically, condos do have some limitations too - and it's important to be aware of some of these when making your decision about where to stay in Panama City Beach.

The following is not neccessarily true of all Panama City Beach condos, but demonstrates some of the typical downsides experienced by condo renters.
Limited to sharing one small pool area with LOTS of other guests
No activities, amenities, entertainment, on-site guest service, housekeeping or dining
Outside of office hours, condos typically are not staffed
Condos often come with hidden and exorbitant fees
No 24 hour maintenance / help in case of small emergencies
Inconvenient (far away) parking
Limited shared beach space
Takes 15-20 minutes to get from your room to the beach
Is there anywhere that offers the best of both worlds?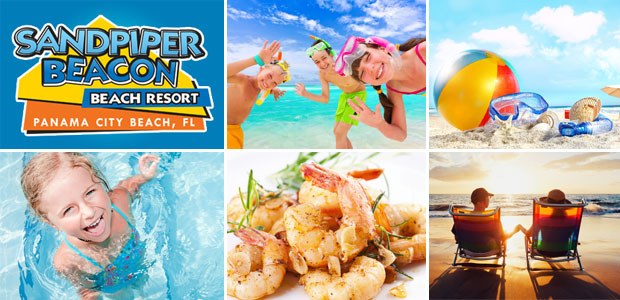 Yes!

Guests who stay at the Sandpiper Beacon enjoy all the benefits of a resort-hotel (24 hour guest-services including housekeeping & maintenance) along with exceptional views of the beach!

PLUS all guests get to enjoy access to multiple indoor/outdoor (seasonally heated) swimming pools, on-site dining, waterslides, a Lazy River Ride, Mini Golf, and LOTS of fun activities, games, and entertainment for the whole family! All at no extra cost.

As well as the typical hotel rooms you'd expect, we also have larger rooms and suites which come with kitchens, as well as private beach houses, townhouses and condos. All these options are perfect for larger groups who like extra privacy, but still appreciate having so much to do right here at the Hotel, that you never have to leave!

Take a closer look at everything we have to offer, and see for yourself why we're also know as The "FUN Place!" to stay on Panama City Beach.
Panama City Beach Spring Break Condo Rentals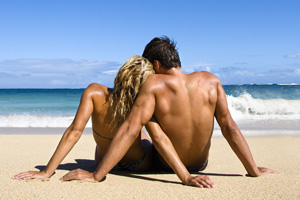 YWhat better way is there to enjoy your Panama City Beach Spring Break than renting a condo right on the beach with your friends. There's plenty of Panama City Beach Spring Break Condos to choose from, but not all condos are created equally!

To get the best Spring Break experience, look for one that also gives you unlimited, free access to a one of the most popular Spring Break clubs in Panama City Beach and has LOTS of daytime games and activities / live Djs... Plus rents to you if you are under 25! The Spring Break Condos at the Sandpiper Beacon offer you all that and more...
Panama City Beach Condo Rentals Under 25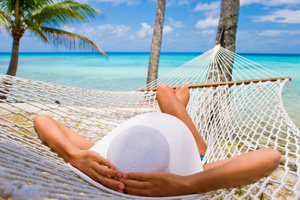 You might be surprised at how difficult it can be to find a condo in Panama City Beach that will rent to you if you are under 25. Very few Condos in Panama City Beach will rent to anyone under 25, and it can be frustrating... But it doesn't have to be!

The Sandpiper Beacon has Condo rentals that you can enjoy so long as you are 18+ in fact! Plus, you even get the same benefits of guests staying in the Hotel, including around the clock guest service, housekeeping and maintenence as well as full access to all the Resort's amenities and entertainment!