You don't have to put your vacation on hold just because you forgot to pack the sunscreen a beach towel, or a snorkel! Take advantage of our incredible gift shop right here at the Resort. Packed full of everything you need for a FUN Panama City Beach vacation!

Skim boards, Floaties, Inner Tubes, Ice Cream, T Shirts, Flip Flops, Beach Toys, Candy... We've got it all for you right here. You don't even have to leave the property!
Beach Toys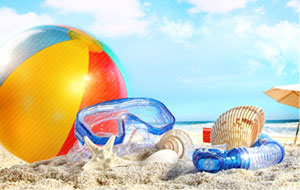 We're experts at having fun on the beach - so we know exactly what you need! From fun floaties, to snorkels, beach games, surf boards, frisbees, and footballs - We've got you covered! Perfect for kids of all ages, and lots of family FUN!
Gifts & Souvenirs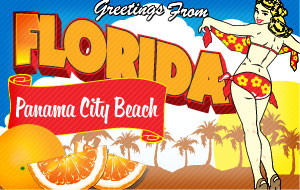 Take a piece of Panama City Beach home with you... Postcards, fridge magnets, shot glasses, and seashells. We have all the classic souvenirs you'd expect. With LOTS of Panama City Beach themed trinkets to choose from, you're sure to find something unique that's just perfect!
Sunscreen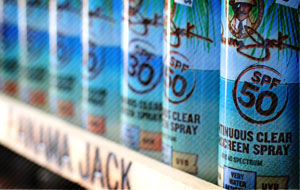 Don't forget the sunscreen! High quality sunscreens from Panama Jack will make sure you stay safe, and still get that golden brown tan... availible in a range of sizes and SPFs.