Take a look at this useful guide to getting around the Resort.

The layout shows you exactly where all the amenities are located, how easy it is to get around the property, and how much there is to do!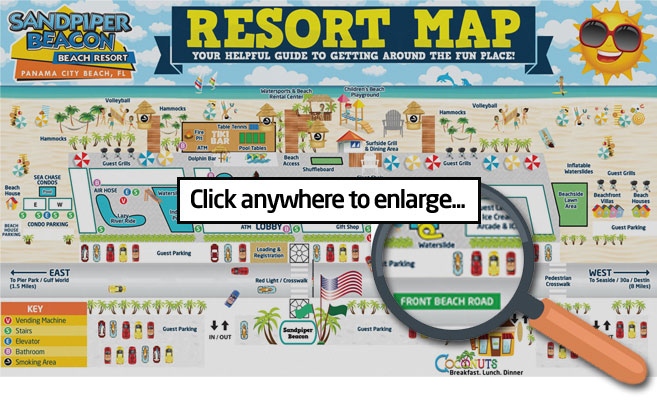 This is why we are known as the "FUN Place!" Printed maps and weekly activity schedules are available from the lobby at any time during your vacation...
Alternativley, you can click here to download a .pdf copy of the Resort Map.