Panama City Beach Tiki Bar
The World Famous Tiki Bar at the Sandpiper Beacon Beach Resort
Welcome to the World famous Tiki Bar at the Sandpiper Beacon... The heart of the "FUN Place!" The Tiki Bar is located directly behind the hotel, overlooking the beach.

Located directly on the famous sugar white sand of Panama City Beach FL, the Sandpiper is the only Hotel in Panama City Beach with a large, tropical Tiki Bar. The Tiki Bar is the center of all the action right here at the FUN Place!

This is where you'll find the fun beachside contests and games, live shows and entertainment, and almost any kind of tropical island drink you can imagine (served with or without alcohol).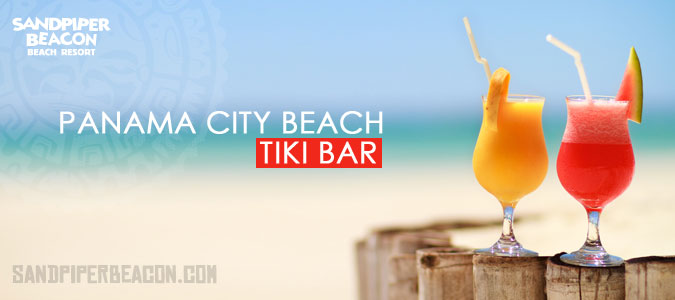 Beachside Games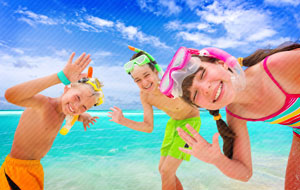 Join us on the beach for lots of family-friendly games with fun prizes! From the Water Balloon Toss, to Hula Contests & Treasure Hunts, there's something for everyone!
Tropical Drinks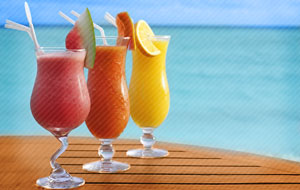 Your favorite song is playing, there's a cool gentle breeze, and all you need is an ice-cold tropical cocktail or fruit smoothie in your hand to complete the scene. Daiquiris, Mojitos, Tiki Punch and more! (Served with or without alcohol).
Live Bands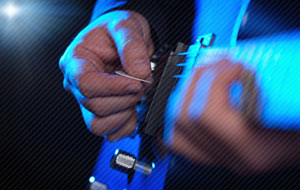 The Tiki Bar is home to some of the best bands and live music in Panama City Beach - and we bring it all right to you so you don't have to go anywhere (seasonal).
Beachside Pool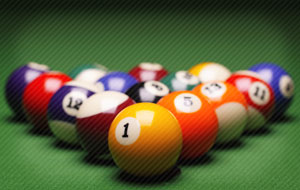 Enjoy a fun game of pool on our beachside pool tables, located in the World famous Tiki Bar. It's not every day you get to sink the 8-ball right on the beach!
Family Karaoke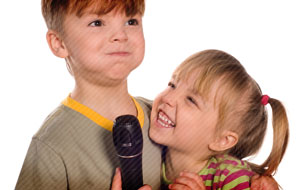 The beachfront Tiki Bar is home to Sandpiper family Karaoke - Sing your favorite pop, country, or top 40 songs from the 70's 80's 90's or today... Think you've got what it takes to be the next Tiki Bar Idol?
Football Games on the Big Screen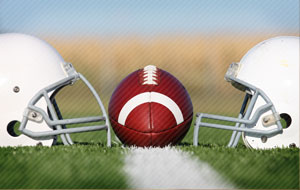 Choosing the Sandpiper Beacon as your Panama City Beach Hotel is no Hail Mary play... You're guaranteed front-row seats to all the live televised games on HD flat screen TVs in The World Famous Tiki Bar. Pull up a seat and get yourself a drink!
Ladies Nights in the Tiki Bar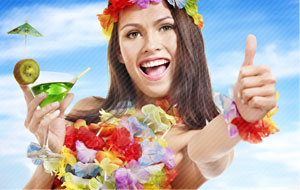 Bring the ladies in your group to the Tiki Bar, or ladies, leave the guys behind and have a night just for yourselves! With live music and karaoke, there's always something fun going on! Special non-alcoholic cocktails are available for the younger girls in your group.
Happy Hour in the Tiki Bar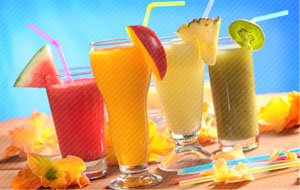 It's always a happy hour when you're in the Tiki Bar... after all, it's 5 o'clock somewhere! Enjoy daily drink specials all week long, which are even better with your toes in the sand, watching a stunning Panama City Beach sunset.