The Sandpiper Beacon is committed to providing you with the ultimate 2017 Panama City Beach Car Show experience. Call us on 1-800 488-8828 24/7 for your personalized Rate Quote, and speak to our friendly staff right here at the Hotel.

November 8th - 11th 2017.

From premium front-row, street-side parking letting you show off your ride, to drink specials in our tropical beachside Tiki Bar. Come and witness dozens of stunning classic cars which gleam with polished chrome, hot custom paint, and the deep rumble of horse power all week long!
Front Row Parking
Show off your ride!
Don't hide it in a covered garage!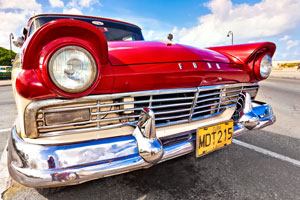 Guests of the Sandpiper can show off their rides front & center, taking pride of place. Admire decades of American automotive history lining the front of the Hotel. Don't hide your cars in a parking garage - show them off with pride!
Ground Floor Rooms
Limited availability - Book Early!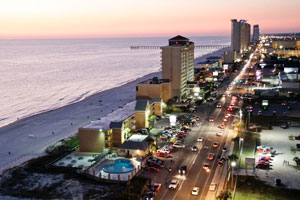 We have a huge tropical beachside Tiki Bar, convenient Ground-Floor rooms, as well as a HUGE choice of rooms and suites, which can all be customized to suit your budget. Ask about our waterfront rooms or street-view rooms...
Closest Beachfront Hotel to Aaron Bessant Park
Enjoy a short cruise to the main event location. The Sandpiper Beacon is the closest beachfront Hotel to Aaron Bessant Park. The Sandpiper Beacon is just a short 5-minute drive away from all the action at Aaron Bessant Park.