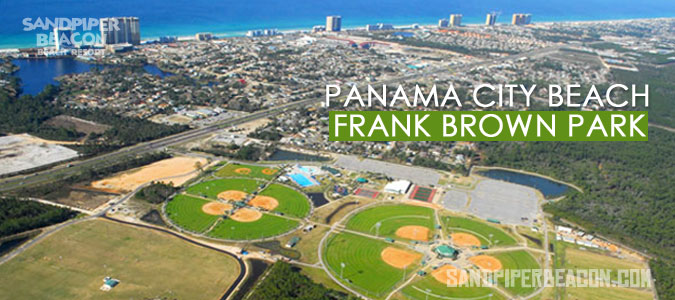 Frank Brown Park is conveniently located on Highway 98, just over a mile away from the Sandpiper Beacon. Consisting of over two-hundred acres of land, dedicated to outdoor recreation facilities and community parks. Frank Brown Park in Panama City Beach is a great space for special rallies and shows, as well as sporting and events.

Playgrounds, picnic areas, saltwater fishing pier, a freshwater youth fishing lake, greenways and trails, Frank Brown Park offers visitors free access all year round.

Frank Brown Park plays host to regional, national and Panama City Beach sports events for both youth and adults, including USFA Fastpitch Softball, Grand Slam Baseball and the World Softball League.
Thunder Beach Bike Rally
Bi Annual Motorcycle Rally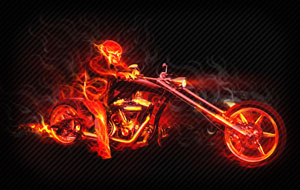 The Sandpiper Beacon Beach Resort & Tiki Bar are proud to be the original home of the Panama City Beach Motorcycle Rally. Experience incredible live bands, exclusive bike vendors, and an atmosphere unline any other.
USFA Fastpitch Softball
Softball Tournament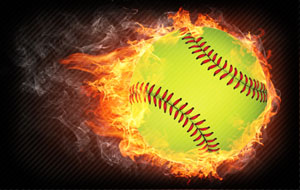 Dedicated to the girls youth fastpitch softball teams, Frank Brown Park is host to the Panama City Beach USFA Fastpitch Softball games once per year. Incredibly talented Softball teams from all over the country gather in Panama City Beach for battle!
Emerald Coast Cruizin'
Classic Cars + Beach = Good Times!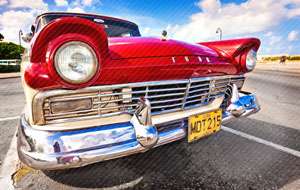 Witness hundreds of hot rods, muscle cars, and classic cars with stunning custom paint jobs and endless chrome glisten in the Panama City Beach sunshine. Frank Brown Park is the central location for all vehicles during the Emerald Coast Cruizin' car show.
Wanna learn more about Frank Brown Park in Panama City Beach?
Yes!

Take a look at a more detailed breakdown of the facilities Frank Brown Park offers, plus visit the official website to learn even more...
11 ball fields, three soccer fields, four lighted tennis courts, basketball and volleyball courts, numerous walking trails, picnic shelters and a state-of-the-art playground can also be found in Frank Brown Park. The newest addition, is the Aquatic Center featuring an Olympic-sized heated swimming pool and a water playground for children.

Well known soccer, softball, baseball, lacrosse and fast pitch associations hold events in Panama City Beach's Frank Brown Park. Cheerleading and gymnastics camps and competitions are also a part of the sporting venue.

Learn more by visiting the official Frank Brown Park website.