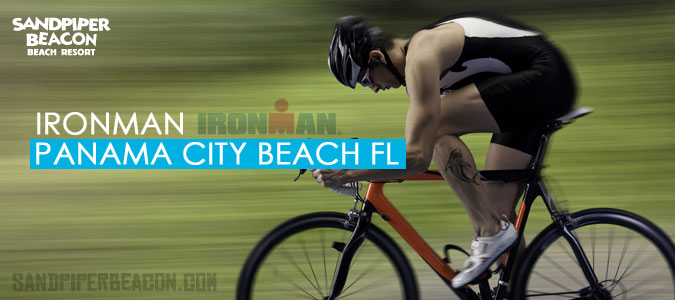 The Iron Man Florida Triathlon in Panama City Beach is truly an International event, with athletes competing from over 30 countries! Hundreds of the World's fittest people arrive in Panama City Beach to compete in this grueling endurance test. Starting with a 2.4 mile swim, and followed by a 112 mile bike route, the Iron Man Triathlon finishes with a full 26.2 mile marathon!

The first-ever Iron Man Florida Triathlon was held on November 6, 1999, as more than 1,500 athletes converged on Panama City Beach to test their mettle. Panama City Beach opens its doors and beautiful white-sand beaches to the athletes, families and fans of the first full-distance qualifier for the following year's Iron Man Triathlon World Championship in Hawaii.
Iron Man Florida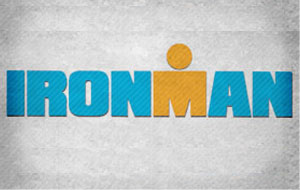 An Ironman Triathlon is one of a series of long-distance triathlon races organized by the World Triathlon Corporation. Ironman Florida is held in Panama City Beach, the first of which was in 1999.
SWIM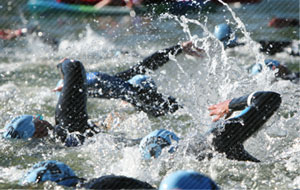 The Ironman Florida triathalon in Panama City Beach begins with a 2.4-mile swim in the emerald Gulf of Mexico waters for all entrants.
This is followed by an intense 112-mile bike ride.
BIKE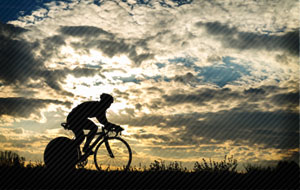 In the Ironman Florida triathalon, entrants must go on to complete a gruelling 112-mile bike ride, following the initial swimming section.
RUN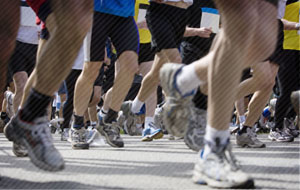 The Ironman Florida triathalon concludes with a marathon. A full 26 mile run, immediately following the swim & bike ride.
The Sandpiper Beacon wishes all the best to these incredible athletes competing in this physical and mental test of endurance. Welcome to our beautiful beaches, here in Panama City Beach Florida! Good Luck, and may the wind be at your back!

Find out more about Iron Man Florida by visiting the official Iron Man Florida website.