Northwest Florida Beaches International Airport (ECP) officially opened in Panama City Beach on May 23rd 2010. Located on West Bay Parkway, the Sandpiper Beacon is the closest beachfront Hotel to the Airport. Once you land, you are just 12 short miles, and 8 minutes away from the "FUN Place!" and the World's Most Beautiful Beaches...

The Panama City FL Airport is served by the low cost carrier Southwest Airlines as well as Delta Airlines which together provide daily flights to and from key U.S. destinations. Southwest Airlines provides nonstop service to Panama City Beach from Baltimore, Houston, Nashville and Orlando, as well as flights to 64 other locations.
Stay Close to the Airport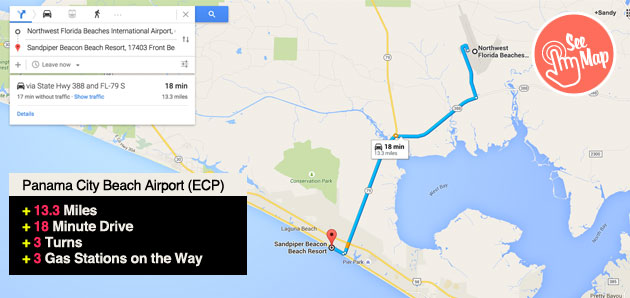 Staying in a hotel that's close to the Airport is full of advantages. Avoid all the traffic, save money on gas, and enjoy those precious extra minutes in bed! At just over 13 miles away, the Sandpiper Beacon Beach Ressort is the closest beachfront Resort to the Airport.
Northwest Florida Beaches International Airport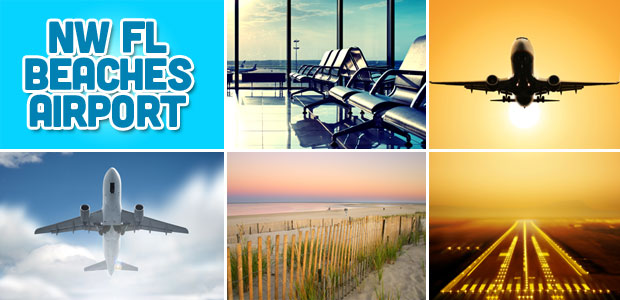 The state-of-the-art airport is designed with multiple eco-conscious features and offers a longer runway at 10,000 feet in length; designed to allow larger jets and commercial aircraft of any size to be able to land more easily, making Panama City Beach travel more accessible for those around the World.

The terminal at (ECP) airport is approximately 105,000 sq. feet, and has a total of seven gates. This makes the new terminal much larger than the previous terminal at the Fannin Field location.

Northwest Florida Beaches International Airport Website