Shell Island in Panama City Beach is located within St. Andrews State Park. Ranked as "One of America's Amazing Beaches" by USA Today in 2012, Shell Island is easilly one of the area's most beautiful attractions. Imagine a seven-mile stretch of pristine undeveloped white-sand beach next to the glistening Gulf of Mexico waters... And the only way to get there is by boat.
What makes it so special is the undisturbed nature and wildlife, away from all the high-rise condos... and crowds. Shell Island is just as nature intended... As well as being home to one of the World's highest concentrations of bottle-nosed dolphins!
Shell Island Shuttle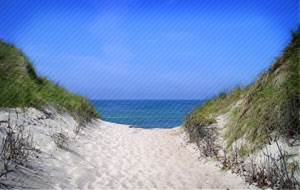 There is an official Shell Island Shuttle, which carries passengers between St. Andrews State Park and Shell Island every 30 minutes all week long between 9 a.m. to 5 p.m. Infants travel free, and once you have paid for the service, you can stay on the island all day, or return on any of the shuttles that run.
Pontoon Boat Rentals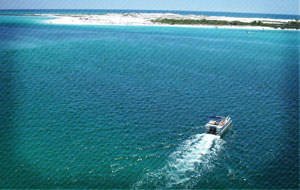 Load up the cooler, pack your snorkeling gear, and take up to 12 people on a Pontoon Boat rental for the day. You're the captain, so spend as long as you like on the island, or drop anchor in the bay and enjoy your own private secluded spot on the beach! Half-day rentals are available as well.
Boat Cruises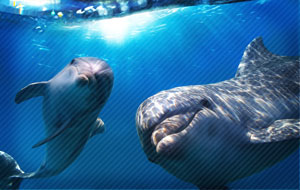 Why not take a relaxing Shell Island tour? Enjoy a more personalized tour experience, with knowledgeable captains filling you in on the local information and history of the area. There's a great chance that you'll have a friendly dolphin encounter too, so don't forget your camera!