Sandpiper Beacon Beach Resort
A.K.A the "FUN Place!" to stay in Panama City Beach
The Sandpiper Beacon Beach Resort is known as the "FUN Place!" for a reason... Well, dozens of reasons really! You could call (850) 234-2154 and ask us why, or keep reading!

Staying at the Sandpiper Beacon places you walking distance from Grocery stores, and gives you unlimited access to so many fun, on-site amenities included in the price of your stay, as well as daily scheduled family-friendly beach games, contests and activities that many guests never leave! Plus the Sandpiper Beacon is home to the World Famous Tiki Bar!

Choosing where to stay is an important decision. So before you pay for "just a hotel room", take a look at these great ways the Sandpiper adds unbeatable value to your Panama City FL vacation experience - letting you do more of what you came to do in the first place: relax!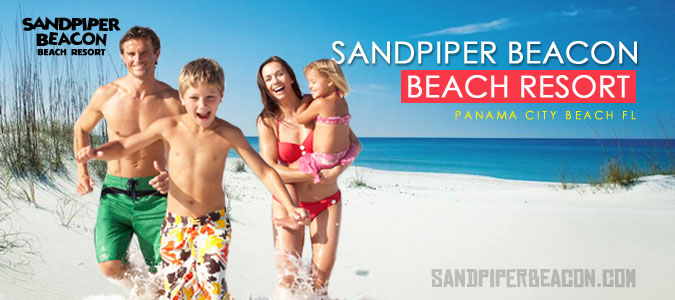 Kid's Activities
Fun for Kids, Tweens & Teens!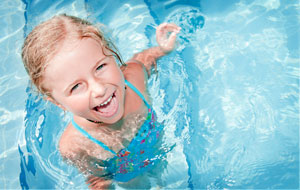 The Sandpiper Beacon has LOTS to keep the younger ones entertained for hours, giving the grown ups some peace and quiet. All kids activities at the Hotel are all FREE to registered guests unless otherwise stated.
Kid's Activities
Family Entertainment
Bringing you Together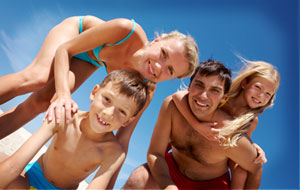 X-Box contests, watersports, beachside games with prizes, hula lessons, authentic Polynesian Luau & Fire Dancing Show and more - there's always something fun going on for the whole family to take part in!
Things To Do
Lazy River Ride
Float and Unwind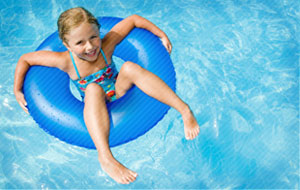 The Sandpiper Beacon is still the ONLY hotel in Panama City FL with an indoor Lazy River Ride. Step inside our cool, tropical indoor atrium, grab an inner tube (provided), and let the gentle current take you on a relaxing journey.
Lazy River Ride
Waterslides
Make a Splash!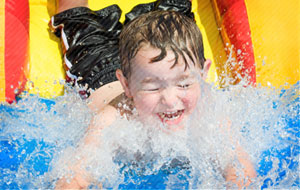 You don't have to leave the Sandpiper to have a great time! Our waterslides are the most fun and refreshing way to cool off on a warm Panama City Beach afternoon... Well, the Ice Cream shop is pretty sweet to!
Waterslides
Rooms & Suites
Customizable to help you save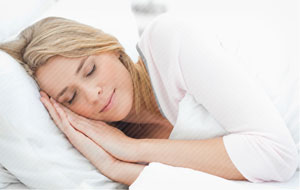 The Sandpiper Beacon offers one of the most diverse selections of rooms and suites in Panama City Fl. Customize your selection even further to save money, and maximize your savings. All rooms and suites come with unlimited access to the resort's amenities, activities, and 24/7 guest services.
Condos
Beachfront Rentals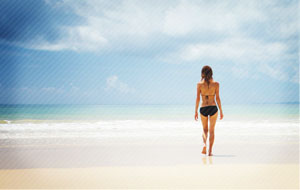 The beachfront condos at the Sandpiper Beacon give you complete access to 24/7 guest service, as well as access to all the on-site amenities, activities, games and entertainment at the Resort.

Not many Panama City Beach Condos can offer you so much convenience and value!
See Our Condos
Tiki Bar
A Tropical Paradise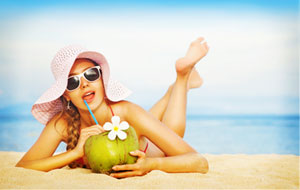 Enjoy an ice cold, refreshing tropical island drink (served with or without alcohol) right on the beach. Escape and unwind in our tropical themed Tiki Bar, with Tiki statues, lounge chairs, great music, and a cool breeze blowing through your hair.
Tiki Bar
Ice Cream Shop
Real Dairy Ice Cream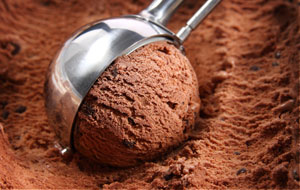 Cool off on a hot summer's day with our real dairy ice cream, fat-free frozen yogurt, or a crisp fruit flavored sorbet. Then create the perfect experience by adding your own toppings from our awesome toppings bar - with over 44 to choose from!
Ice Cream Shop
Beachfront Deli
Dine on the Beach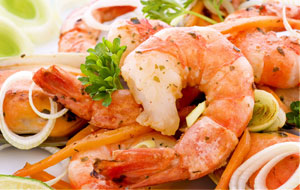 Located right on the beach, and serving breakfast, lunch, and dinner, the beachfront Deli at the Sandpiper Beacon is a great, convenient place to grab a delicious bite to eat without putting your vacation on hold, and leaving the resort.
Beachside Deli
Coconuts Restaurant
The Best Breakfast & Awesome Oysters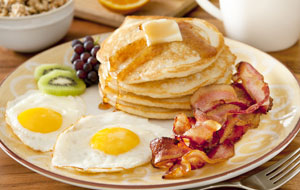 Located just across the road from the Resort, Coconuts Restaurant serves up the best breakfast in Panama City Beach. Don't worry if you slept in though, the dinner menu is just as fantastic, with generous portions, great value, and a special kid's menu.
Coconuts Restaurant