Welcome to The BEST Spring Break Hotel in Panama City Beach!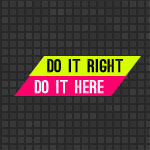 Stay here and surround yourself in the action all week!

When you stay at the Sandpiper Beacon Beach Resort, the entire property, the World Famous Tiki Bar and over 1,000ft of private beach is your Spring Break playground...

And yes, we are the ONLY Resort in Panama City Beach with a club right here.

The best DJ's in Panama City Beach, pool parties, beachside games & contests, corporate sponsors, and tons of free giveaways. No other Spring Break hotel in Panama City Beach has so much going on all week. That's why THOUSANDS come to party here!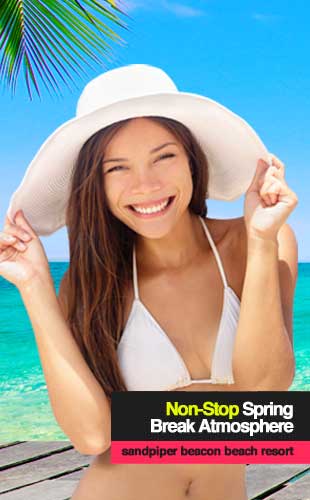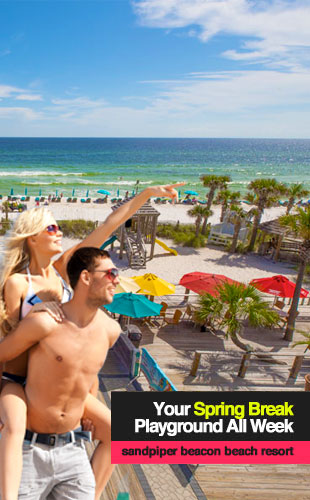 Stay like you mean it!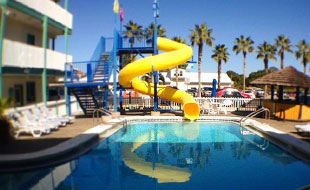 You chose your Spring Break destination carefully, and you chose the best; Panama City Beach is known as the "Spring Break Capital of the World." You should pick your hotel carefully too - and stay somewhere that 'gets' Spring Break.
More than just a Hotel!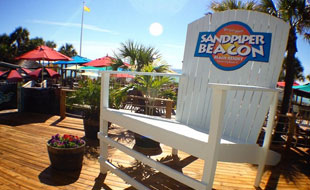 Lots of places to stay in Panama City Beach, Florida are just that... A hotel room, with a bed and a bathroom. That's fine for any other time of the year, but this is Spring Break. You should expect more from your Hotel. Keep reading...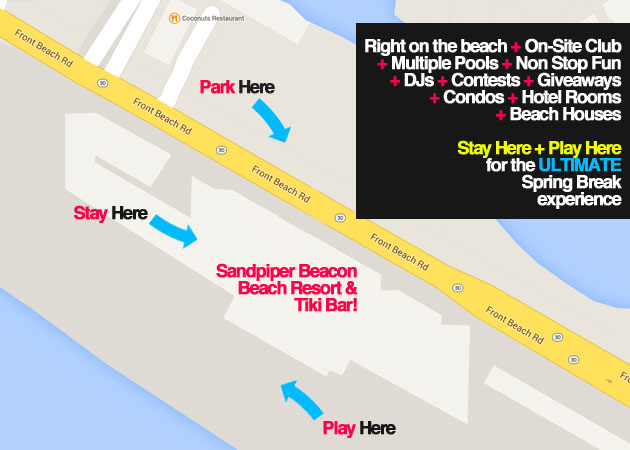 6 Great Reasons to Stay at the Sandpiper Beacon Beach Resort
There's actually far more than six, but it's kinda hard to argue with these... It's even harder to compete with. So if you're looking around and comparing hotels and condos; make sure they check all these boxes, and don't settle for anything less...
1. Hotel AND Tiki Bar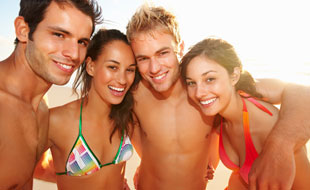 NOWHERE else in Panama City Beach can claim to be a Hotel and Bar / Club all in one. Plus, the Tiki Bar is one of the top 3 clubs in Panama City Beach, Florida. That is pretty much the icing on the cake. Mmmm Cake...
2. Action-Packed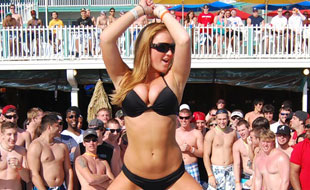 It's Spring Break, not band camp! Your Spring Break Hotel should have DJs, pool parties, games & contests, and lots of sponsor giveaways. Not to mention legendary Bikini Contests on the main beach stage every day...
3. Right on the Beach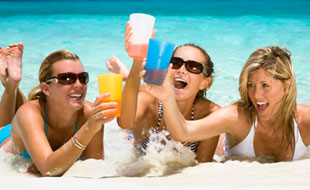 The clue is in the name: Panama City Beach... You didn't come here to stay across the road or "close to the beach." Walk right out of your hotel, and straight onto the beach. Anything else, and you're doing it wrong...
4. HUGE Choice of Rooms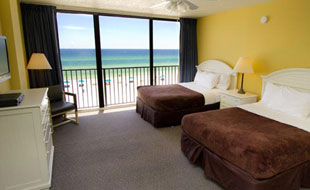 Cookie cutter room choices mean you either have to squash into something too small, or end up paying way too much for more room than you need. That's crazy. We have options that fit your needs for groups of 2 to 10.
5. We Rent to Under 25's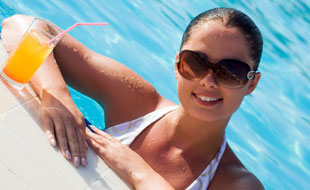 It blows our mind that so many hotels and condo rentals in Panama City Beach still refuse to rent to anyone under 25 during Spring Break. We don't automatically assume that you're going to cause any damage, we know you're just here to have a good time!
6. Awesome Amenities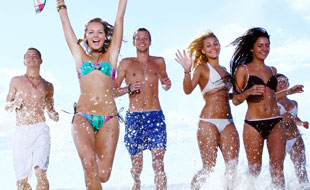 Right on the beach; check. Multiple pools; check. Tiki Bar / hammocks / waterslides / swings / beach volleyball courts / giant hot tub / pool tables / watersports / ping pong tables; check, check, check. We know what you want and we have plenty of it.

Spring Break 2015 Dates
You need to know your dates for Spring Break 2015 before you can start making plans... Spring Break starts as early as February 16th and finishes as late as April 20th depending on your College.

Check your Spring Break dates by checking the Official Spring Break 2015 Dates.
Friends With Benefits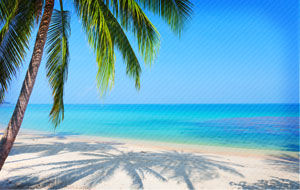 You probably have friends who thought that they would stay closer to the big clubs like La Vela etc. Those hotels have the location, but NOTHING going on all day. You'll be seeing a lot of those friends, who will be needing somewhere awesome to hang out all week...
Lucky Number 2015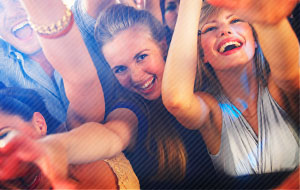 Spring Break 2015 is going to be the biggest yet. Anyone smart enough to come to Panama City Beach, is in for a good time! The Spring Break capital of the World... The World's most beautiful beaches... Hotel & Club all one... Really, does it get any better than staying here?

2015 Spring Break Packages
Spring Break packages promise you unbeatable ways to save money - letting you spend more of it where YOU want. But are they all as good as they sound?

Before you get hit with sneaky hidden fees and 'too-good-to-be-true' offers, check the small print. Ask for a final price that you will pay. Ask about hidden fees, what you can expect to have going on all day, and if there is around the clock 24/7 security and guest service. Don't settle for less, stay smart.

For more detailed information about Spring Break Panama City Beach be sure to see visit our Panama City Beach Spring Break Page...