Ahoy, Landlubbers!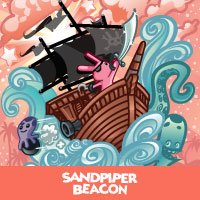 If the idea of a fun and unforgettable experience during your next Panama City Beach vacation sounds good, then you wont want to miss this!
Capt. "Fearless" Phil and his crew of pirates are ready to take you and your little mateys out on a two hour cruise around the seven seas (well, at least the Gulf Coast waters).
The two hour cruises are FULL of pirate-themed shenanigans from start to finish.
Non-Stop Fun!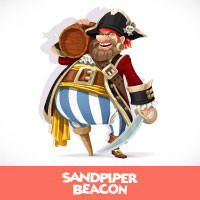 They include (take a deep breath…) sword fighting, swabbing the deck, the firing of the "Kid cannon", treasure map reading, finding sunken treasure, water gun fight, face painting, limbo, pirate dance party and pirate tattoos!
So you know the kids will be entertained the entire time, letting you sit back and take it easy, and take a bunch of photos, savvy?
Oh, there's also a bar, stocked with plenty'o rum for mom & dad too 😉
You can join one of the scheduled cruises during the daytime, or book early and set sail at sunset (for a little bit extra).
Quality Service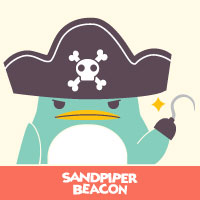 The Pirate Cruise really prides itself on providing good, clean family-fun at a sensible price.
They want you to leave having had a great time, feeling like you were treated well, and thinking about going back next time!
If you do decide to part with some of your dubloons, and set sail, be sure to listen out for the Captain yelling "Thar she blows!"
It's common to see pods of playful bottled nosed dolphins swimming alongside the ship, adding a little extra Panama City Beach magic to the day! 🙂
Pieces of Eight (Prices)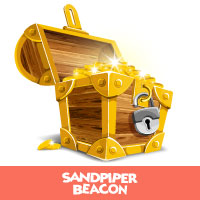 Adults 15 and Up – $25.00 + tax
Seniors 60 and Up – $21.00 + tax
Children 14 or under – $19.00 + tax
Tots 1-2 years – $13.00
Baby Pirates (Under 1) – FREE!
Sunset Cruise Prices are $2.00 more on each ticket.
Happy Customers
The real test is what people are saying about their experience of the Pirate Cruise.
Here are 2 reviews taken from the Pirate Cruises' Trip Advisor Page (where they have been awarded the certificate of excellence, and are ranked #1 of 56 Boat Tours & Water Sports in Panama City Beach)…
2nd Time Was Even Better Than The 1st!
Reviewed May 13, 2015
This was our 2nd trip on the pirate ship & it was even better than the 1st one he did last September!! Our 5 year old loved every part & we even seen lots of dolphins & 3 babies! The crew are constantly playing & keeping the kids entertained, the captain fearless Phill is also very funny & very knowledgable about the area. It shows he loves what he does and will take the time to talk to & take pictures with the kids too!All in all we had a great trip & will be back a 3rd time soon.
A "Must Do" If You Have Kids!
Reviewed May 9, 2015
We took our 4 year old, and he had a blast! The staff is great with the kids and keeps them busy for the entire trip! Dolphin sightings, sword fights with pirates, pulling up a treasure chest from the ocean, tattoos, dancing, cannon shooting, story telling, etc. An amazing time for kids and adults! My husband and I enjoyed the cruise as much as our son! Definitely worth the money!
Take a look at more photos and read more on the official website here: http://piratecruise.net
Follow them on Facebook here: https://www.facebook.com/piratecruiseseadragon