Sandpiper Beacon Coupons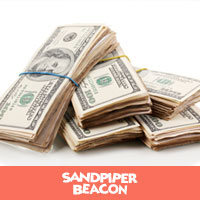 It's always nice to feel like you got the best possible deal when you visit Panama City Beach, and stay at the Sandpiper Beacon. If you're reading this because you're trying to find the latest Sandpiper Beacon Coupons then you came to the right place…
Lucky for you, we offer seasonal coupons, heavily discounted rates, and even free night coupons and promos during different times of the year.
So if your dates are flexible, and you can visit during a time that allows you to take advantage of the best money saving coupons, then you can really save a lot!
Best Time of the Year to Save
Typically, visiting during the shoulder seasons are a great way to pay much lower rates. Fall and Winter have the biggest savings and promos, as well as being some of the most beautiful times to visit.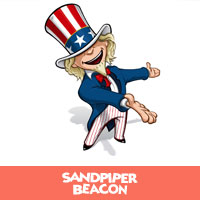 You can also save big, by planning your vacations either side of major public holidays. Mid-week before and after July 4th for example, will cost significantly less than staying over the weekend, as well as being way less crowded!
You can find all of the current Sandpiper Beacon Beach Resort's Panama City Beach Coupons and Discounts for Free by clicking on that link.
So if you're reading this because you are hunting for the lowest possible rates, you'll definitely want to check out our free coupons, and find the biggest discounts for your next, fun Panama City Beach vacation!
Book Early & Save
When you're planning a vacation to Panama City Beach, whether you stay in our Hotel rooms and suites or our beachfront Condos, it's generally a good idea to book as early in advance as possible, because that's the best way you can save you a lot of money!
If you're planning your summer vacation or coming for Panama City spring break fun, bookmark this page because we will be frequently adding new coupons!
If you're looking for some other awesome ways to save some money, then don't miss these Panama City Beach Money Saving Tips!