Shipwreck Island Waterpark Panama City Beach FL
Ticket Prices
| Shipwreck Ticket Price | |
| --- | --- |
| 50" + | $34.99 |
| 35" - 50" | $29.99 |
| < 35" | FREE |
| Seniors | $23.99 |
Shipwreck Island Ratings
| | |
| --- | --- |
| Yelp: | (4.0 / 5) |
| TripAdvisor: | (4.5 / 5) |
| Google: | (4.3 / 5) |
| Yellowpages: | (5.0 / 5) |
| Facebook: | (4.5 / 5) |
Shipwreck Island Coupons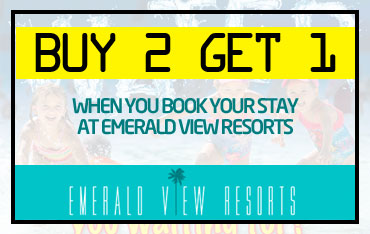 ---
Are You Looking For Things To Do?
Unlike the Sandpiper Beacon Beach Resort, many hotels in Panama City Beach do not have lots of things to do right there at the Hotel. Things like an indoor lazy river ride, multiple indoor/outdoor (seasonally heated) pools, and waterslides for guests to enjoy during their vacation.
So, many vacationers staying at these other hotels have to leave the property to seek some fun family entertainment elsewhere.
That's where attractions like Shipwreck Island Waterpark come in handy…
What is Shipwreck Island Waterpark?
Shipwreck Island Waterpark: a 20-acre Panama City Beach attraction, and popular destination for thousands of families for the past 30 years. As Panama City Beach's ONLY Waterpark, Shipwreck Island pretty much has the monopoly.
The waterpark is only open during the height of the season: June and July are the only months the park is open the entire month. So prepare to be disappointed if you are visiting outside of these months 🙁
Two iconic images of Shipwreck Island have to be the huge Tipping Bucket, and the large Tree Top Drop waterslide, that is visible from Front Beach Road, and Middle Beach Road.
The Tipping Bucket was added in 2011, and is a huge 750 gallon bucket that gradually fills, and once it reaches capacity, tips its contents on anyone standing below!
---
To Shipwreck, or Not to Shipwreck?
The difference between an average and a GREAT waterpark is the amount, and variety of rides. In this regard, Shipwreck Island is no slouch…
Offering rides that are sure to satisfy the bigger kids and thrill-seekers, as well as a special area within the park dedicated to smaller riders, adorably known as the "Tadpole Hole".
The Tadpole Hole is it's own little world of gigantic children's activity pools featuring brightly colored, animal-themed slides, a rope climb, a fort, and a yellow submarine known as "The Silly Sub."
Located between the lazy river and the wavepool, Shipwreck's Tadpole Hole is a perfect spot to hang out if you're a family with small children.
Adrenaline junkies, Tweens, teens, and bigger kids (yes, that includes dad) will be kept entertained by;
Skull Island

The Great Shipwreck
Ocean Motion Wave Pool
Lazy River
White Knuckle River
Pirate's Plunge
Raging Rapids
Zoom Flume
---
Shipwreck Island Discounts and Coupons
Here are a few tips on how to save some money on your trip to Shipwreck Island;
Follow the official facebook and twitter accounts for any special posts about early booking discounts or coupons.

If you plan on coming to Panama City Beach multiple times throughout the year, it could be cheaper to purchase an annual season pass.
Check the tourist guides and brochures in hotel and condo lobbies, as well as the Panama City Beach Visitor's Center.
---
Shipwreck Island Ticket Prices
Guests 50 inches and above: $34.99 plus tax per person
Between 35 and 50 inches : $29.99 plus tax per person
UNDER 35 inches : FREE
Senior Citizen Admission Fee : $23.99 plus tax per person
---
Hours of Operation
Change By Year. Check the website for this year's accurate times.
---
Shipwreck Island Waterpark
Address: 12201 Hutchison Blvd, Panama City Beach, FL 32407
Phone:(850) 234-3333